Revealed: Which Types of Stock Photographs Sell Well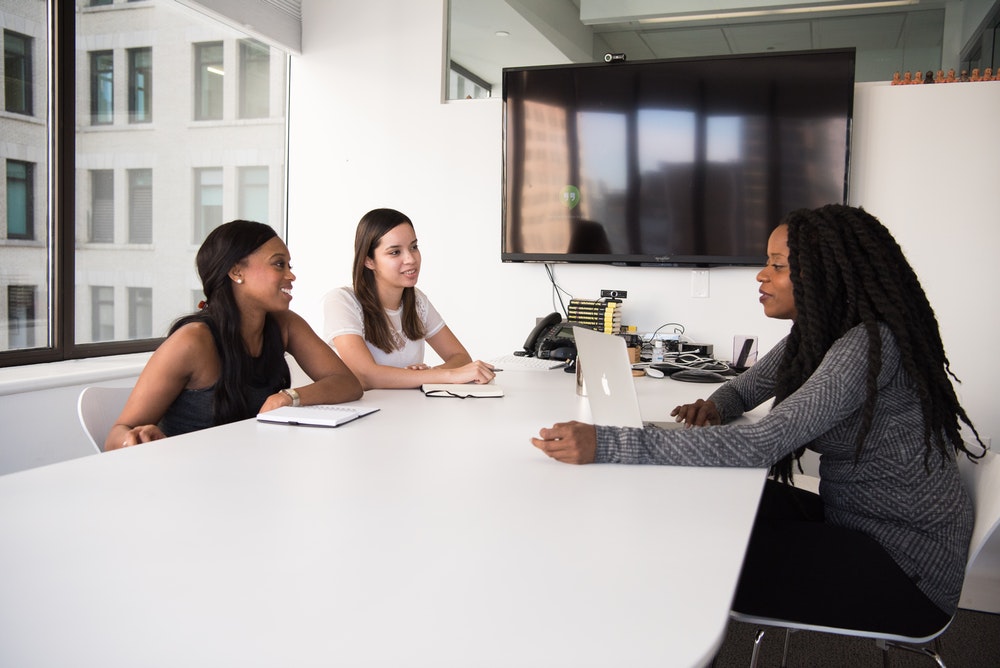 It is one thing to become technically brilliant at taking shots for stock photography, however it can be quite another to embrace and adapt to best-selling stock photography ideas. It may seem that shooting photos is just a few clicks of the button, however without knowing what stock photographs sell well, you'll end uyp with some great shots collecting virtual dust on their pixels.
In order to be successful with stock photography, you need to be great at taking photos of course, yet you also need to be well aware of what sells the best, and what are the current stock photo trends, so that you can create photos that are sought after by organisations at the moment.
We have found some ideas to help you make your stock photographs sell well. 
Shoot photos of the contemporary work environments
A large number of people do different jobs to keep the world running. It is always thrilling to watch people do different jobs with expertise and a large number of viewers like this thing.
The best part about shooting such photos is there is an availability of various work environments that you can shoot. Take a look at the following examples. 
Try to capture pictures of open offices
Open offices are the latest type of workspace being adopted by a large number of institutions. The concept of an office with cubicles for different people has become quite outdated nowadays.
More open space means ease in communication and collaboration. And these are the perfect timings to capture better stock photos. When more people are engaged in discussing or solving a problem, it gives a motive to the viewers and grabs the interest of those people quite quickly. 
Co-working environments are always one of the best
Taking a look at the most demanded photos, you will find that a co-working environment like coffee shops is always on the top. Such photographs can be used to portray a message and bond in a really easy way.
Since a large number of companies are operating differently, thanks to the effects of the pandemic, it is always good to keep up with the current work environment trends and behaviours.
Don't forget that people also don't all work in offices. There is often demand for photographs showing people working in hospitality, factories, retail and the like.
A great way to make your stock photos sell well, is to find those lesser known environments, and take lots of photographs of them. 
Take photos in work from home environment
Such photos are in demand right now because the majority of people are working from home thanks to social distancing and lockdowns, etc. Shooting a photo of this category seems very modern and people can relate it with very easily.
The best ones you can get here include photos of work from home office set up of virtual meetings between different people. 
Office headshots appealing ones
This is the most popular form of the photo you can take that is related to the office. Just find the right surroundings and you will be able to capture something amazing. Don't forget to obtain a model release from the subject in focus. 
Top-down shots of food items
This is one of the best ideas to make your stock photos sell well. The best thing about this technique is its affordability. You can shoot astonishing photos in this category right in your kitchen.
All you need is a neat and clean tabletop or kitchen countertop and then place the food item on that. Try to do it at places where you can get enough light to make every part of the subject visible. In order to make the photos more realistic, include some relatable items in the photograph. 
You can shoot even more appealing photos in this category by capturing photos of just the ingredients. Take the ingredients of a food item that people can guess easily, don't make the setup complex by adding more ingredients in the frame.
Arrange them in a nice order to fill up the frame, set your exposure triangle correctly and then spend the time to take a series of shots. You will end up obtaining something unique and appealing. 
Reflecting diversity
If you look around at many media sites, you'll notice that for the last few years, there has been a definite shift towards photographs reflecting diversity in our communities. See our article main image for an example of this.
Our communities are diverse, and we should ensure we have photographs that reflect this. That is, people in wheelchairs, people of different ethnicities, people in various religious clothing and the like.
Whilst it can often be difficult to find models who suit these images, when you do, ensure that you work with them to create a reflection of diversity in life. These photos are always in demand. The variety can help you represent a lot of things like lifestyle, communities, professions.  
Using colour as the subject
This is another interesting way to capture some of the best photos especially when you use bold colours in photos. You must be aware of the psychological effects of colours, so using the right colours in your photo will definitely help you grab the attention of people.
However you have to do it differently in order to succeed. First, you need to do a bit of research on the top trending colours. Then you have to shoot photos using those colours only. When the colours are the only things in the frame, you have to choose the colours wisely.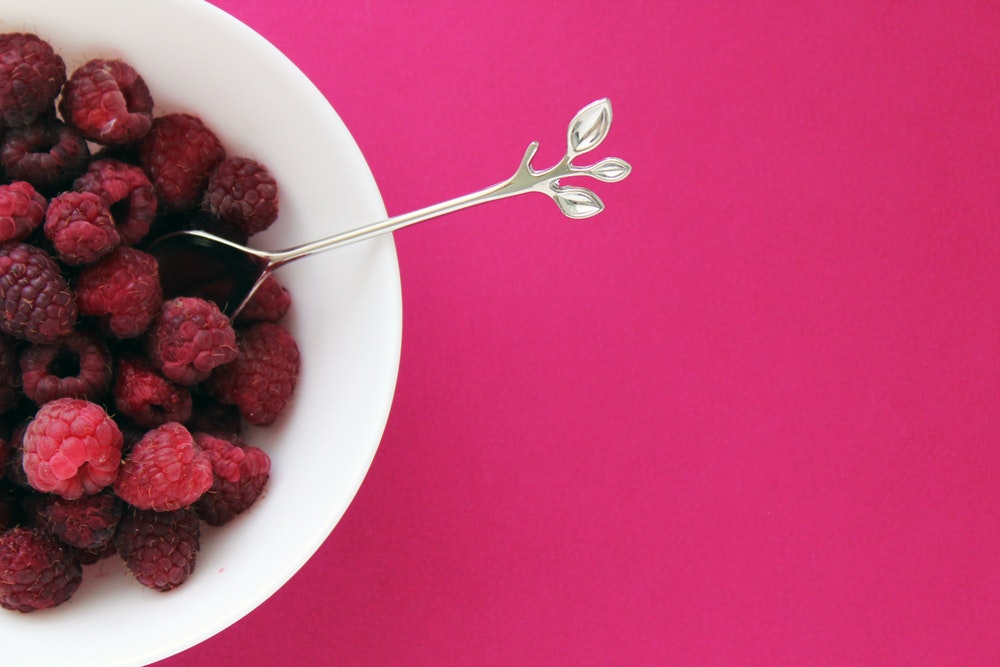 Using solid colours in stock photography
Capture candid photos representing family and friends
If you are familiar with photography, you must be aware that it is a technique that is all about portraying a message. A good photo is not just about the place and resolution, it must have something else to offer.
When it comes to telling a story, there is nothing better than family or friends. It is because the bonds of people in these two cases are perceived very easily by a large number of people. 
Since stock photography is all about purpose, such photos have a wide range of utilities. You must have seen the use of family and friends in a large number of advertisements. You can shoot candid moments when people are in a light mood and something else like that.
When you are shooting such photos, don't focus too much on preparation because it will not let the photo depict life in pure form. Lacking this feature in a candid photo will ruin all your efforts. Oh, and make sure you get a model release form signed, just in case.
Other topics and terms
There are plenty of other terms that may be slightly less popular than the ones above, yet they would sell well through lack of other competition in as far as similar images. Use tools such as the Analytics screen within the Stockphoto.com contributor area (shown below) to find currently popular search terms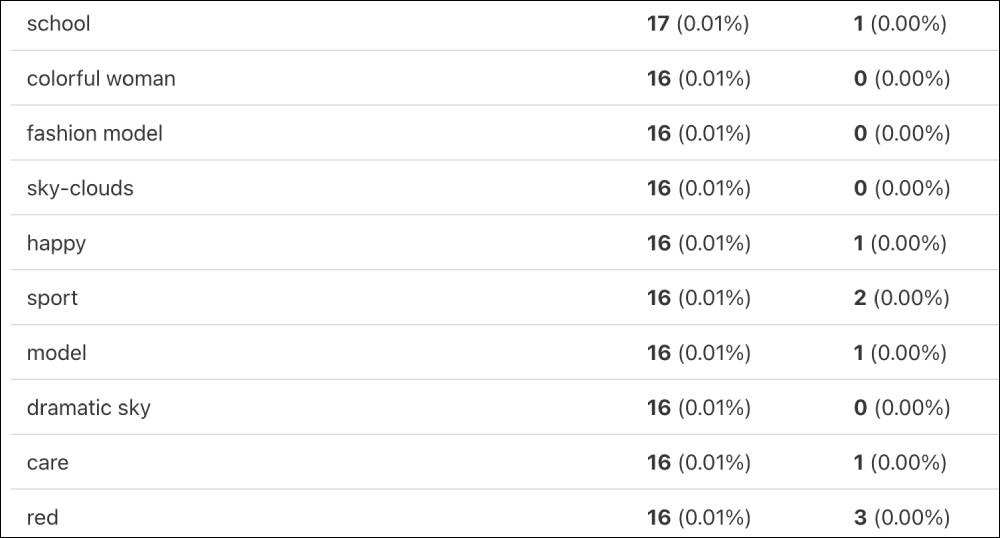 Search terms in Stockphoto.com
Final words
These ideas to let your stock photos sell well are not enough without one thing and it is the right use of keywords in the description. The algorithms of the stock website filter results by matching the search terms by the users with the description of the photos.
You can also get an idea about the keywords with the help of different tools that are available on the internet. Incorporating all of these ideas will help you a lot in getting what you want.
---
About the Author
Emma Taylor is an Australian blogger and photographer, who lives in Melbourne with her two cats, where she frequents live theatre and wine bars.