How Photographers Can Use Content Marketing to Get Clients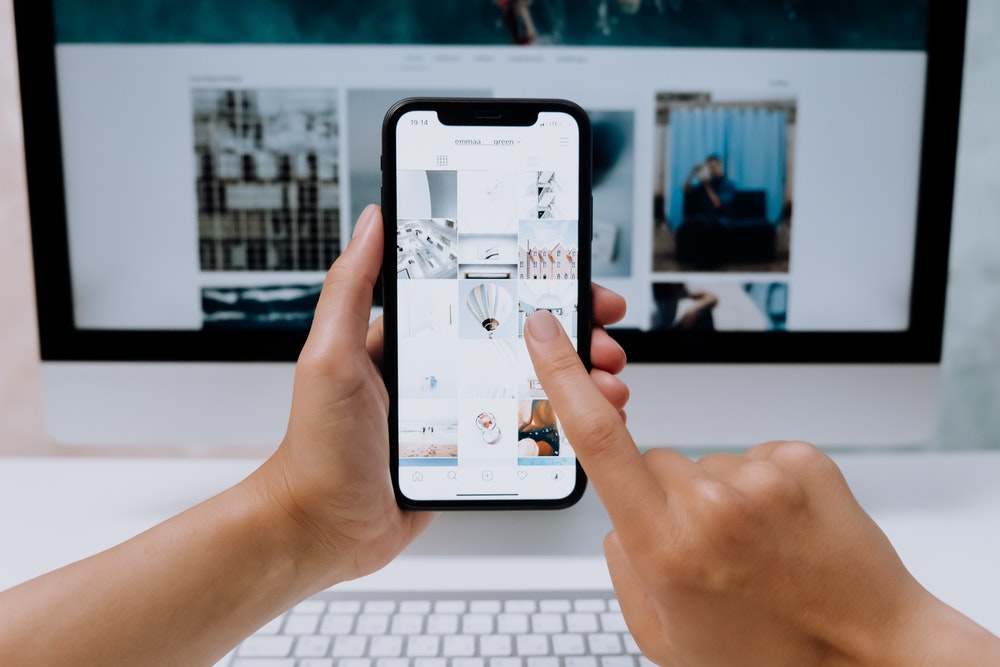 Photographers don't need to be told how content is king. After all, they spend the bulk of their time behind their camera lenses perfecting every shot and mastering the art of content creation.
However, while rich media content, such as images and videos, are the most share-worthy forms of content - and a testament to your skill - you need to follow an organised approach to content marketing to stay relevant.
A successful content marketing strategy focuses on creating and distributing value-loaded, relevant, and consistent content, which helps in attracting and retaining a target audience. This approach eventually drives profitable customer action and generates revenue.
Now that the definition is out of the way, let's take a look at why content marketing matters to photographers, and how can they use it to gain more clients?
Why Should Content Marketing Matter to Photographers?
If you thought content marketing was reserved for major brands across industrial sectors like IT or retail, you are in for a pleasant surprise. Content marketing works for photographers too!
In fact, it performs better for them because they are already in possession of the fundamental building block - the content! And no, I am not just talking about your shots.
Content also includes the story behind the photograph, the technique used in composing the shot, social media posts used to promote the photos, and even your notes detailing the entire process. In short, photographers have endless content!
On that note, let's quickly go over some tangible benefits of content marketing for photographers:
It grants you visibility and allows you to stay on top of your customers' minds.
It helps in nurturing trust and fostering meaningful one-on-one relationships.
As someone who is an expert in the art of photography, you can use content marketing to establish domain authority.
It allows you to become a contributing member of communities about photography or similar creative arts.
It acts as a crucial link between your other marketing activities and rakes in an impressive ROI.
It earns you long-term organic traffic and a respectable fan following.
It promotes the sustainable growth of your business while also sharpening your other skills.
Content Marketing Strategies for Photographers
Now that you understand the true value and potential of content marketing, let's take a look at how you can kick off meaningful campaigns:
Understand Your Audience Expectations
Any form of content marketing starts with knowing your target audience and their expectations. For instance, if you offer photography courses, then your target audience could be young photography enthusiasts looking to learn the art. On the other hand, if you are a wedding photographer, your target audience would be couples - ideally living on or near your turf! 
And so, you must start by creating ideal customer profiles. 
Once you have mapped out your prospects, you can perform market research, conduct surveys, or request feedback to understand the kind of content that they would like to read.
You may also use tools like Google Trends to extract photography-related keywords that are trending and add them to your content planner.
Write SEO-friendly Long-Form Content
Once you have listed a couple of ideas to start your content marketing journey, you can use these as inspiration to craft meaningful content. Since you may have already covered photos and videos, written content can be the final piece of a well-rounded content marketing strategy. 
Long-form content dives deeper into the subject and elaborates on the nitty-gritty surrounding it. Apart from discussing the topic in excruciating detail, the rich, information, and engaging content can also increase time on site - making search engines believe that your website is a treasure trove of relevant information. 
And do you remember the keywords that we extracted while researching the target audience? Incorporating these keywords organically can also improve your page's ranking on the search engine results pages (SERPs). All in all, these minor considerations will have you covered on the SEO front. 
Participate in Link-Building
Backlinks are yet another way to help your website rank on the SERPs. However, the statement stands true only when you capture inbound or incoming links from trusted, high-quality websites having high authority.
Here are some tips that can help with backlink building for your website:
Create accounts on Google My Business, various social media platforms, photographer directories, and local directories. Use the "About Us/Me" section to link to your website.
Publish guest posts on various photography blogs and request author bylines that link to your website.
Submit your creatives to local magazines and news sites and earn a backlink through photographer credits.
Request your customers to credit your work and share their experience with you.
Perform a reverse image search on your image and identify websites using your photos without credit. Ask for a source link to your website.
Partner with brands or other creators and feature on their social media, video tutorials, podcasts, or live sessions.
Score links by participating in photography contests.
Promote Your Content on Social Media
Saying that social media is warming up to visual content would be an understatement of the century! If anything, photos have social media platforms eating out of the palm of their non-existing hands!
Platforms like Instagram, Pinterest, Flickr (or even Snapchat) primarily rely on photographs to earn their keep. Plus, you get the unique opportunity to backlink to your website through social media posts.
Given that the grounds are truly fertile, your content marketing strategies can take root in the following ways:
Leverage trending hashtags to make your works discoverable.
Churn out content consistently and promote it across as many platforms as possible.
Interact with your followers and influencers to increase your follower base.
Schedule your posts to publish your content during peak engagement hours.
Add Lead Magnets to Your Website
Attracting traffic to your website is half the battle won, the main objective is to convert one-time visitors into subscribers. 
Quite often, your optimised, long-form content will do an excellent job of earning you audience loyalty. But if you wish to get more sign-ups for the newsletter, consultation calls, or bookings, you may have to up your game by a few notches. And here's where lead magnets enter the scene.
Lead magnets are freebies or resources that connect businesses to their dream clients. Say, you have an excellent guide on selecting the perfect gear for an outdoor shoot.
You upload this on your landing page and make it accessible once the visitor exchanges their email address and other contact details. Gated content, free consultations, cheat sheets, webinars - these are some of the many lead magnets that can add to your mailing list.
Closing Thoughts
Content marketing for photographers is the perfect medium to share knowledge and insights about photography that will improve the industry. It is also an excellent way to cement your short-term and long-term growth.
However, remember to stay authentic while marketing your content. Most importantly, do it out of passion rather than compulsion, and you will enjoy the experience!
---
About the Author
Rachel Bowland is the content manager at Social Marketing Writing and Creatiwitt - she likes to write about marketing and design.