11 Inspiring Photographers on Instagram to Follow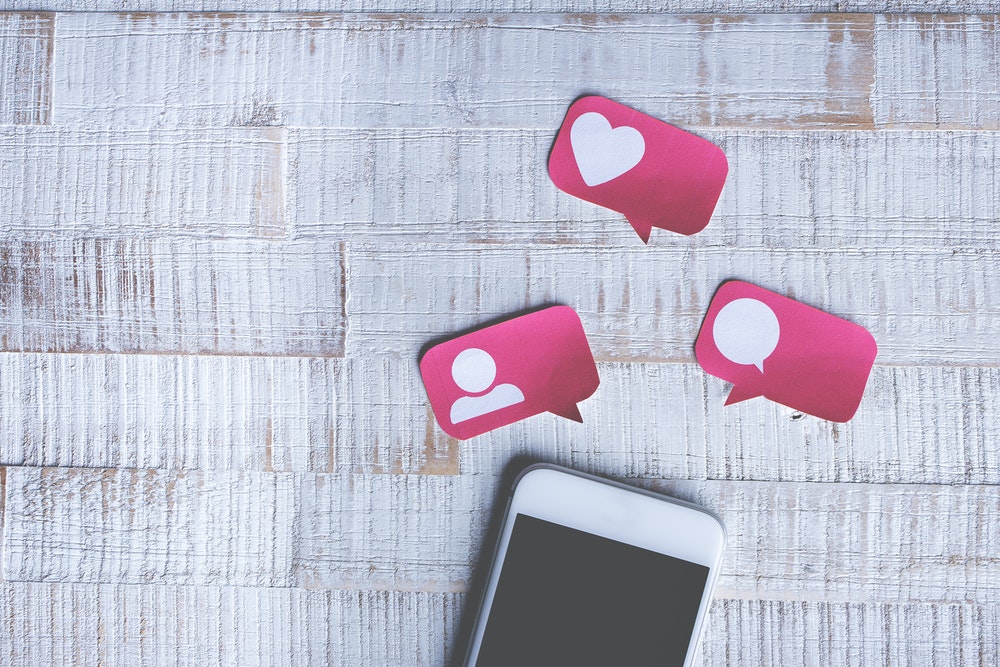 Instagram has become a sensation for photographers. You can find a lot of technical guides and articles on the internet to get the best photos, including here on our blog, however these posts and guides about aspects of photography have no meaning if you don't have any motivation or inspiration to find a new way to think about your shoots. If it's yearning for new stock photography ideas, looking for new creative framing or colour treatments, these photographers below have something for you. They are some of the most inspiring photographers on Instagram. 
Instagram has emerged as the best platform to browse and find thousands of photos related to almost all aspects of life. Using Instagram as a source of inspiration is a great way to get your finger itchy for the camera trigger again.
Let's jump in and have a look at this great list of inspiring photographers… 
Dirk Bakker
Dirk Bakker is a photographer based in Amsterdam. Along with photography, Dirk Bakker is equally passionate about graphic designing. Such a typical combination gives Dirk an edge when it comes to producing one of the best photos on the internet.
Most of the photos on this page will be focused on the fine details in architecture however there are several other things to explore. If you love landscape photography, this is a photographer on Instagram worth following. 
Victoria Siemer
Brooklyn-based photographer Victoria Siemer is one of the most inspiring photographers on Instagram, which we are sure you'll agree once you take a look at her works.
Victoria is known for giving some supernatural touch to her photos. The photos taken by her are enough to define what the word unique could really mean.
Simone Bramante
Simone Bramante is a photographer who sticks to the very fundamental idea behind photography; story. Every image she shares has a story like quality that makes you wonder what is happening before and after the shot.
Her use of bold and striking colours, or complementary tones, gives each photograph a beautiful aesthetic as well. I could easily spend all day just scrolling through Simone's pictures.
Theron Humphrey
Theron Humphrey is no new name when it comes to one of the best photographers on the planet right now. This unique perspective of capturing photos got him the National Geographic Traveller of the Year Award.
The way he captures photos is enough to describe a particular moment. Having a look at his channel, you will find plenty of photos of Maddie, his canine companion, and many photos that are just filled with reality. 
Asa Sjostrom
Asa Sjostrom is a nice photographer based in Sweden. She is also very good at expressing a story through her photos. Rather than describing something for fun, she is more inclined towards taking photos that have deep meaning in them.
Most of her photos are very much concerned with the situation and struggles of children and women. After visiting her channel, you will find her to be one of the most inspiring photographers on Instagram. 
Marcus Rodriguez
Web developer by job, and photographer as a hobby, Marcus Rodriguez from Oxfordshire in the UK. He may be a web developer, however he is also extremely passionate about photography. His style of shooting photos is so unique that it seems like he brings life to those photos.
Most of his photos are focused on describing the intrinsic details of antique pieces of art. And the best feature of this amazing photographer is that he shared significant tips along with every photo that he posts on Instagram. In such a world full of chaos, it is really precious to find someone who not only shared amazing photos however also precious tips. 
Darryll Jones
Darryll Jones is one of the most unique photographers on Instagram. He is from South Africa. If you are a person interested in humorous photos, Darryll jones is the best photographer to follow.
The way he turns the photos of normal household things into really humorous ones is just phenomenal. Whenever thinking about these things, you will find Darryll as one of the most inspiring photographers on Instagram. 
Dan Rubin
Writer, designer and photographer in one, Dan Rubin is more than his photographs. Having this combination of creative talents can certainly make one able to express something really unique through photographs. Travelling is a part of his daily routine.
While travelling, he shoots some of the stunning photos that you will hardly find anywhere else. He is most curious about the beauty of landscapes, architecture. The photos on this page are remarkably able to explain normal situations of our daily life from a completely different perspective. 
Linda Wisdom
London based street photographer, Linda Wisdom has an amazing eye for capturing everyday fleeting moments in an artistic and moving way. Street photography is a tricky genre to define, yet her work is exactly what I would use as a great example of the style.
One of my favourites in this list of inspiring photographers on Instagram, Linda also offers street photography workshops and more.
Mike Kus 
Mike Kus was initially a very skilled graphic and web designer. A large number of amazing photographers on Instagram are web and graphic designers. However Mile Kus is counted among the first of the designers who used Instagram as a platform to show their skills. 
Being an extraordinary designer gives him the ability to add more creativity to his photos. Looking at his photos, you will find how a normal place can be illustrated as beautiful as heaven if you are creative. 
Paul Nicklen
A big name when it comes to the best photographers on Instagram, Paul Nicklen has extraordinary talent which has made him able to contribute to National Geographic for quite some time.
The number of followers that he has on Instagram is also in the millions. He prefers capturing amazing shots of nature. He is incredibly talented in expressing the true nature of animals in their habitat through his photographs. 
Final thoughts
We hope this article was helpful in giving you some motivation and inspiration, by looking at this list of inspiring photographers on Instagram. There are hundreds more of course, but we'll save those for next time.
Also, a subtle hint that you can find us on Instagram too - we'd love to have you join us there. Once you start using Instagram for finding inspiration, there are a lot more to find.