18 Talented Photographers Tell Us How They Get Inspired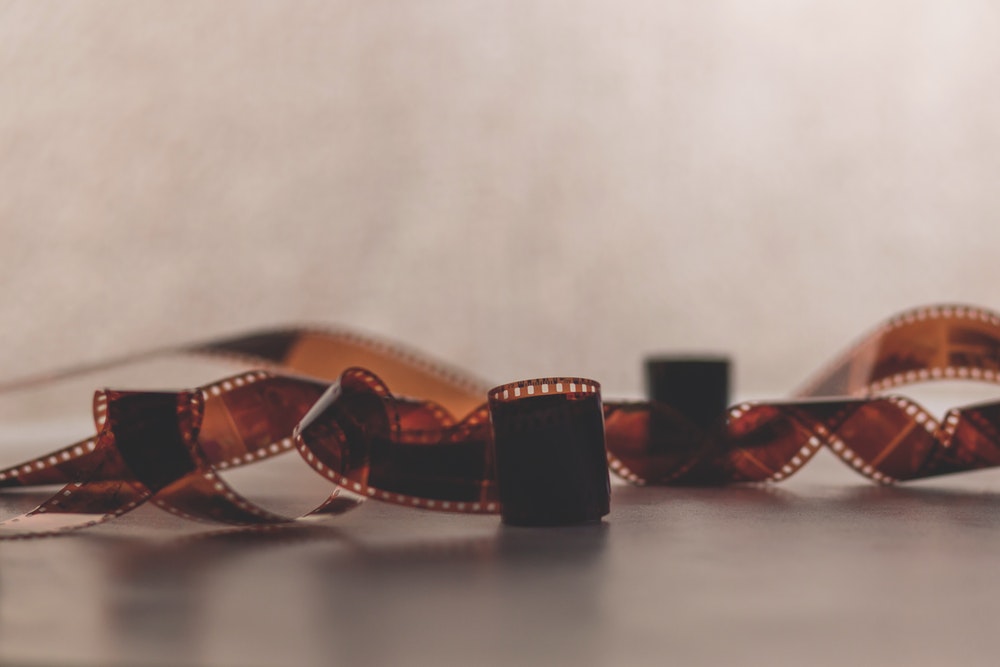 We all understand that the art of photography is diverse. Each and every one of us see different things when we look through the viewfinder. Some of us are attracted to street photography, others in nature, architecture, landscapes. Some photographers shoot in monochrome, others in vibrant and bold colours. Some prefer minimal post processing, others go to extreme levels. The variety within photography is just about endless.
What is interesting about this for me, is understanding what inspires photographers from a diverse range of disciplines. To that end, I reached out to a number of photographers and asked them the same question; What inspires you and your photography? 
The 18 talented photographers who graciously took part in this article, are;
Greg Basco 
Sukla M Chinnappa
David Clack
Jeff Delacruz
Scott Erb and Donna Dufault
Marco Grassi
Diana Hinek
Sarah Marino
Mark Matysiak
Rob Miller
Gary Ray Rush
Cole Thompson
Florent Vidal
Kelly Weaver
Michael Will
Annie and David Zhang
Below are their insightful answers.
What inspires you and your photography?
---
Greg Basco 
Nature photographer
What inspires you and your photography?
As a nature photographer, I'm inspired first and foremost by the amazing diversity of the landscapes and wildlife in my home region of Latin America. I'm lucky to be able to photograph an incredible variety of subjects. Among them are:
poison frogs in the steamy lowland rainforests of Costa Rica
jewel-like hummingbirds flying through the misty cloud forests of Ecuador
flamingos cavorting in salt lakes at 15,000 feet above sea level in the driest desert in the world, the Atacama
pumas hunting on the windswept hills at the foot of snow-covered mountains at the southern tip of the Americas in Chile
But what most gets my creative juices flowing is the challenge of trying to take a different kind of photograph from all of the others I've seen. That might mean using a wide angle when most photographers would use a telephoto lens (or vice versa), using shallow depth of field, looking for "bad" light, or employing flash in creative ways.
About Greg Basco
You can see more of my work on Instagram @gregbascophotography and learn from me on YouTube @deepgreenphotography.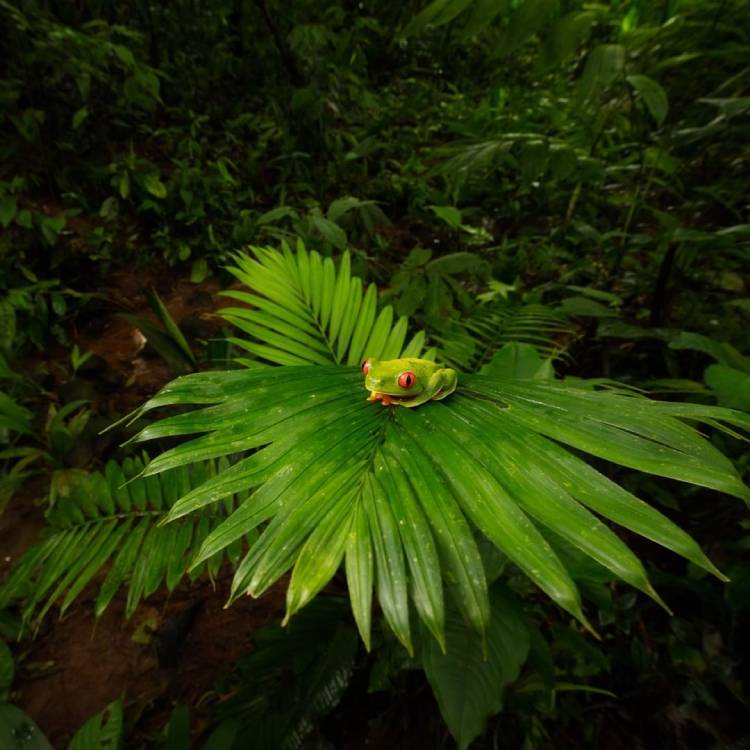 Photo by Greg Basco
---
Sukla M Chinnappa
Fashion and portrait
What inspires you and your photography?
I am inspired by interplay of light and shadows and its ability to catch the viewer's eye. I love to keep my images simple & classic where my muse naturally stands out. I take the extra effort to get to know my subject and what they do in life and try to communicate that through my images. At the end of the day my satisfaction comes from my images being appreciated by the closest people in my muse's life.
About Sukla Chinnappa
Sukla Chinnappa is the founder of Artriva Studios, Bengaluru. Follow his work on Instagram @suklaclicks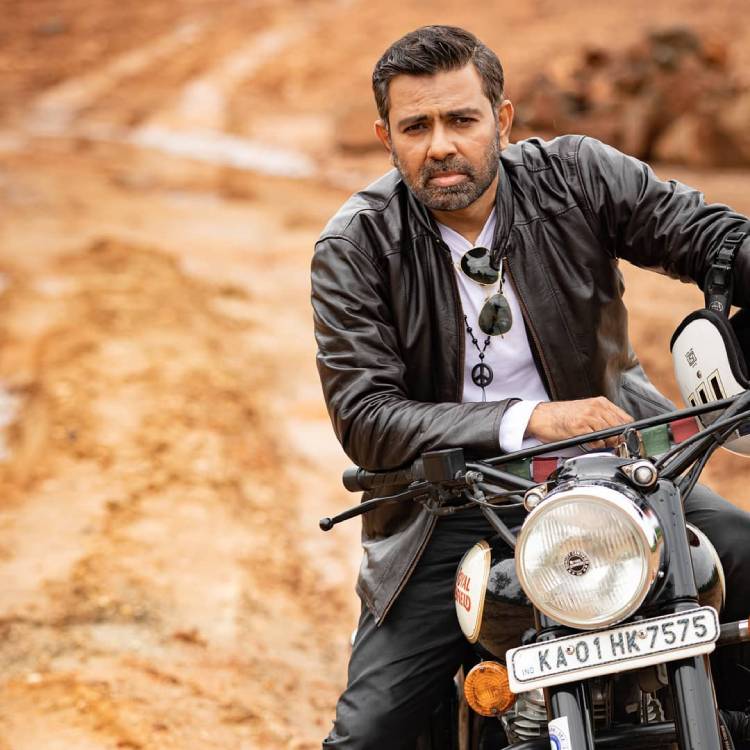 Photo by Sukla Chinnappa
---
David Clack
Landscapes
What inspires you and your photography?
When I was young, I would hike and camp throughout the Colorado wilderness. I marveled at the beauty and purity of it all: the crisp, clean air and the sound of wind rustling through the tops of ponderosa pine. 
When I go out into nature with my camera, I know I might capture nothing special. But those moments when it all comes together and a scene emerges remind of me Romans 1:20-23 – "For since the creation of the world God's invisible qualities – his eternal power and divine nature – have been clearly seen…"
About David Clack
David Clack sells wall art, jewelry and other naturally inspired gifts at www.illustratedlightgifts.com.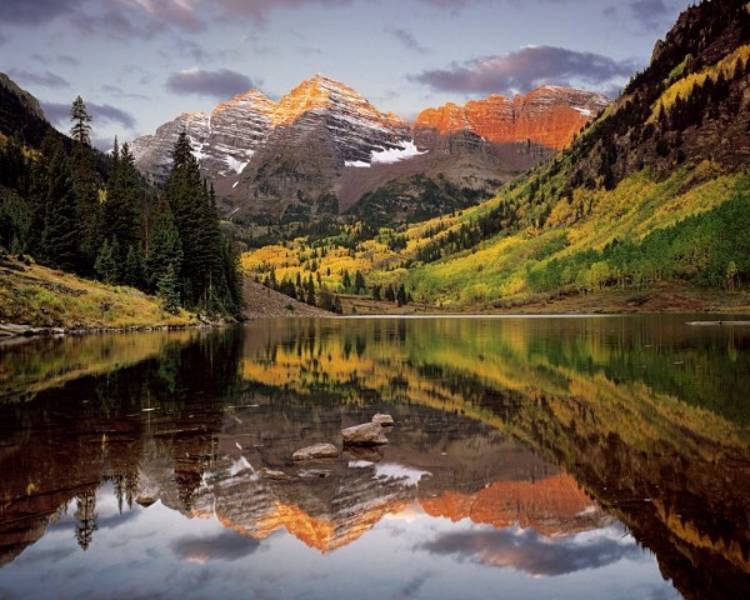 Photo by David Clack
---
Jeff Delacruz
Product photographer
What inspires you and your photography?
I get inspired by light. Oftentimes, as a product photographer, you're faced with a mundane object, like a bottle for an eCommerce store. As a technical photographer, I can light this product with long sharp highlights, soft gradients or contrasty shadows. My creative choice is in how I chose to shape these simple items with light and the mood that lighting projects. 
For example, deep hard light shadows can project a youthful edgy mood, whereas a glossy set of highlights can make a product look refined and elegant. Finding beauty in these purely technical choices is a very different approach for an ecommerce website than other types of photography that are inspired by the concept and I think that's cool.
About Jeff Delacruz
Jeff Delacruz, President of POW! Photography, we photograph products on white backgrounds for ecommerce websites & Amazon. www.powproductphotography.com
Photo by Jeff Delacruz
---
Scott Erb and Donna Dufault
Commercial and food photographers
What inspires you and your photography?
It's all about the chef's and restaurant owners! Why? They all come from very interesting backgrounds and have far reaching experiences that feed into the food they make as well as the atmosphere of the restaurants.
Working side by side with these creative and passionate folks always inspires us to collaborate in ways we could not come up with on our own. The discussions, conversations and laughs we have with them inform us in making decisions about how to present, prop, light, and photograph each and every dish, location, or chef/ owner.
About Scott Erb and Donna Dufault
Scott Erb and Donna Dufault are advertising photographers who specialize in food, restaurant, and hospitality imagery. Follow them on Instagram  @erb_dufault_photography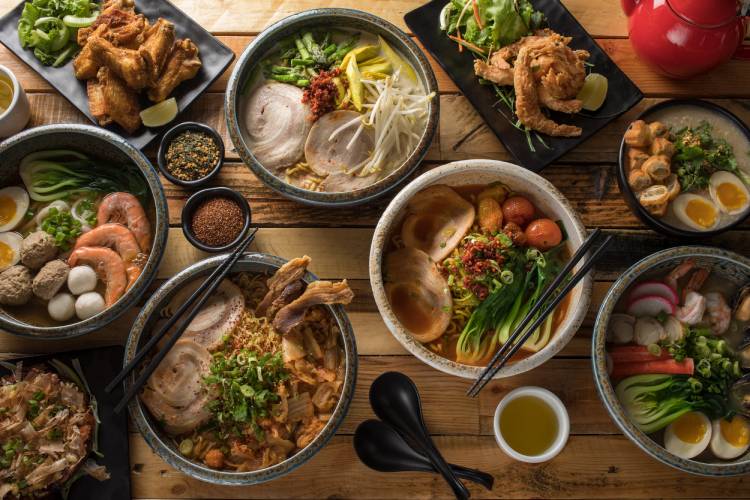 Photo by Scott Erb and Donna Dufault
---
Marco Grassi
Landscape photographer
What inspires you and your photography?
Since when I was a little kid I've always enjoyed spending time outdoors, this is what has inspired me to pursue photography in the beginning and still inspires me today. Long before I bought myself a camera, in fact, I was a nature lover, trekking enthusiast and travel addict.
Photography, more specifically landscape photography, is for me the most spontaneous way to combine the things I love, such as traveling, exploring remote destinations and spending time in the outdoors.
About Marco Grassi
Marco Grassi, landscape photographer with a passion for remote destinations. Follow him on Instagram @marcograssiphotography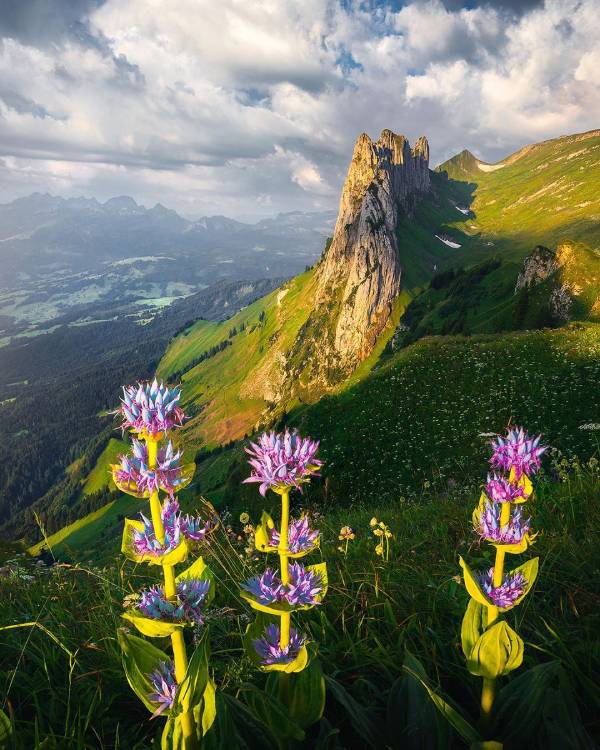 Photo by Marco Grassi
---
Diana Hinek
Birth photographer
What inspires you and your photography?
Birth Photography is a very unique niche. One may say that it is not for the faint of heart, as it often takes place in the worst lighting conditions and in a very tight space.
Yet I find it to be the most inspiring and revered type of photography, because of the emotions I get to capture and the story I am invited to tell.
It depicts the journey of a couple in becoming a family and it holds so much sacredness that even the simplest gesture has the potential to become a piece of art of storytelling.
About Diana Hinek
Diana Hinek shoots birth photography and videography in Los Angeles, CA. Follow her on Instagram at @artshapedphotography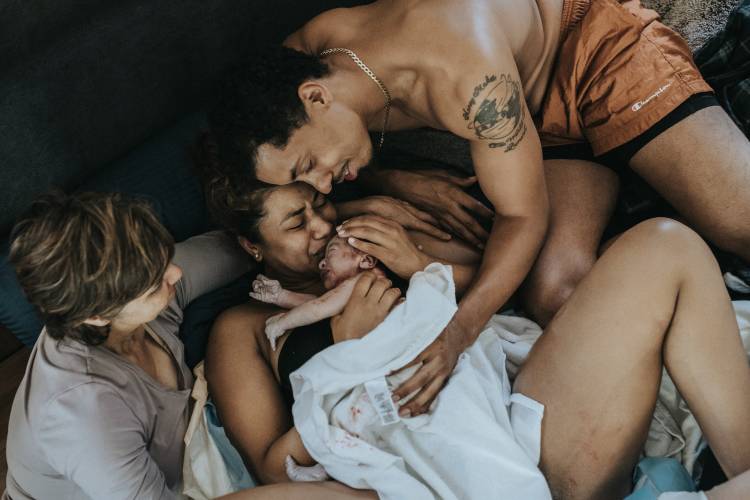 Photo by Diana Hinek
---
Sarah Marino
Nature photography
What inspires you and your photography?
What inspires you and your photography? Nature! Every time I step outside, even if it is the walk in my neighborhood I have done a hundred times, I see something that pulls my attention – a tiny pincushion cactus tucked under a sagebrush that I hadn't noticed before, the first Indian paintbrush of the season, or a patch of intricate lichen that looks particularly colorful after a rain.
Getting to spend time photographing these details helps me slow down and feel more deeply connected to the natural world. This combination of experiences keeps me heading out into wild places with my camera. 
About Sarah Marino
Sarah Marino is a nature photographer and writer based in southwestern Colorado. Follow her on Instagram at @sarahmarinophoto.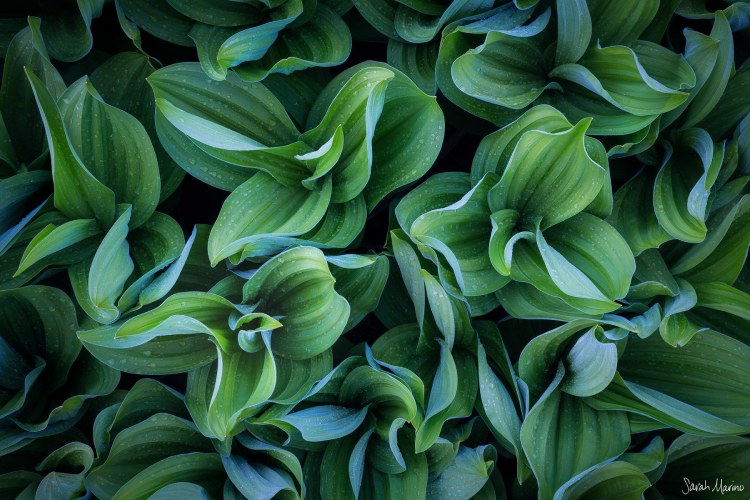 Photo by Sarah Marino
---
Mark Matysiak
Commercial photographer
What inspires you and your photography?
I have been working in commercial photography for over 30 years. I have always focused on working for businesses direct or via their advertising agencies.
When planning shoots I always try to push things further and exceed clients expectations. I am inspired by the strong use of colour, composition and complex lighting.
About Mark Matysiak
Mark Matysiak shoots commercial images for various businesses. Follow his work on website and blog at https://www.visionphoto.co.uk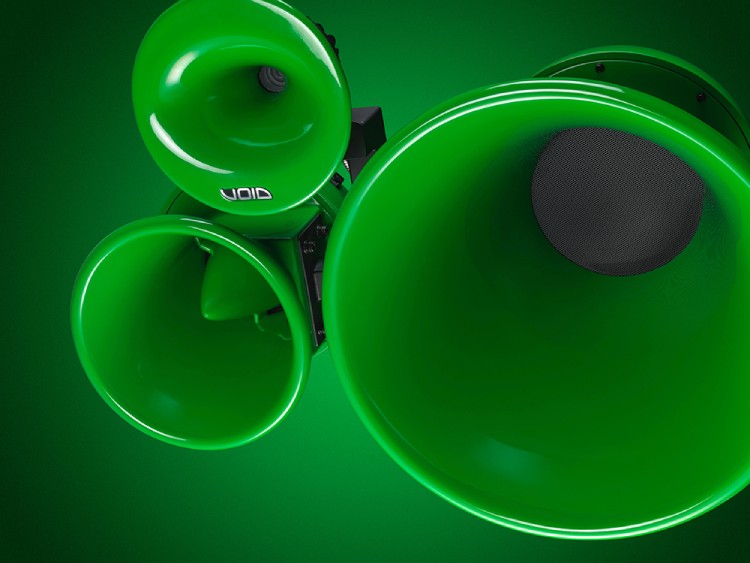 Photo by Mark Matysiak
---
Rob Miller
Architecture
What inspires you and your photography?
The thing that inspires me most is opportunity. I am always looking ahead to what is next, and imagining what "could be."
There is always a photo shoot that I would "love to do someday" and I keep a revolving mental list of dream projects that would be super cool. I write down my goals every year and post them on a big poster in my office so I see them every day.
I change goals often and easily forget what past goals were. Amazingly, when I look back at my dreams and goals from prior years, I find that many of them have come true without much notice. I get a lead, get hired, do the job, deliver the goods, and move on to the next one.
It is not until after the fact when I take a break and think about what just happened that it dawns on me that I just participated in a very cool project!
About Rob Miller
Rob Miller has traveled to most major East and West Coast cities in the USA capturing architectural images, flown drones on documentary and television show sets, filmed interviews with celebrities, and met some truly amazing people along the way. See his website.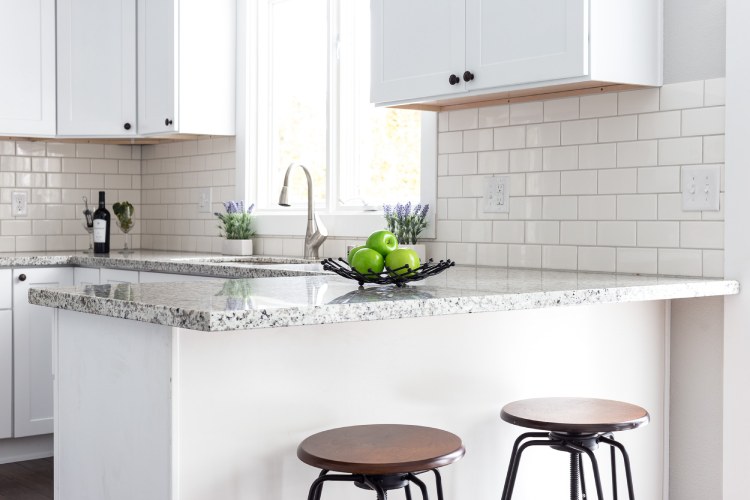 Photo by Rob Miller
---
Gary Ray Rush
Fine Art Photography
What inspires you and your photography?
This May marks the 50th anniversary of the opening of Ontario Place.
As a young boy, I have great memories of visiting Ontario Place with my family in the early 70s. It was all brand new and I was excited by the futuristic architecture and the adventurous infrastructure permitting you to walk over man-made lakes or along the shore line of Lake Ontario. With friendly paths to stroll you felt nature and urban life were in perfect balance.
Into my teens and twenties, I visited often, I saw one of the first IMAX films made "North of Superior" at the Cineshphere and caught world class musical acts in its cozy open-air venue, the Forum. All this on a tiny Island with both the impressive Toronto city skyline and the great expanse of Lake Ontario in view gave me a feeling that Ontario Place is the Place to Be.
About Gary Ray Rush
Gary Ray Rush is a fine art photographer, educator and director of the Elaine Fleck Gallery in Toronto. Follow him on Instagram at @garyrayrush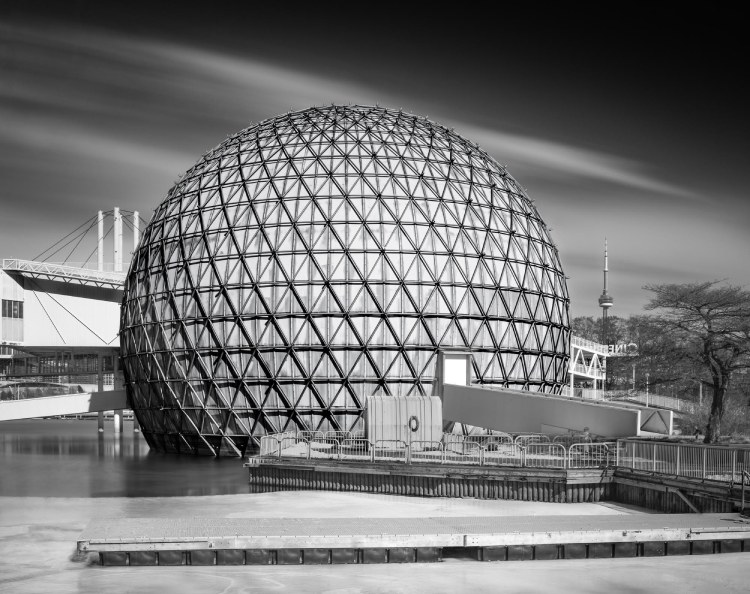 Photo by Gary Ray Rush
---
Cole Thompson
Fine art
What inspires you and your photography?
I am inspired by getting away to an isolated location where I can be alone with my thoughts and I have only one thing to do: create images that I love. 
About Cole Thompson
Cole Thompson is a black and white fine art photographer. His work can be seen at www.colethompsonphotography.com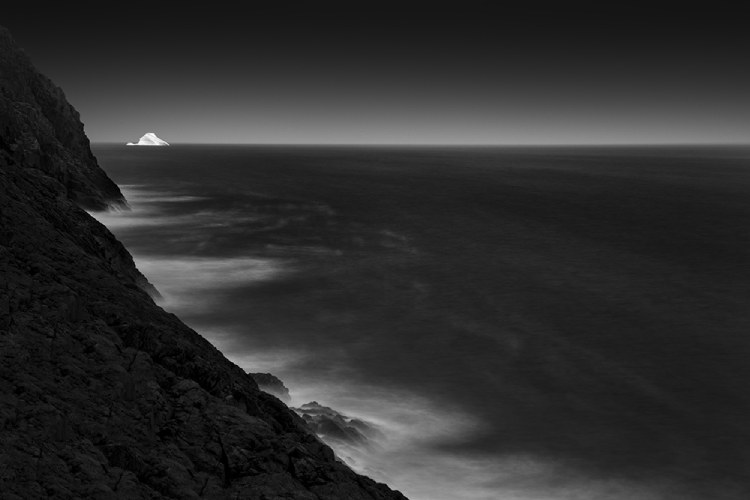 Photo by Cole Thompson
---
Florent Vidal
Wedding and portrait photographer
What inspires you and your photography?
I was 14 years old when I fell in love and discovered the art of photography. By the time I was 16 I knew that this was what I wanted to do. It was the works of the 20th century photojournalists, Raymond Depardon and Sebastião Salgado who inspired me then. Fast forward to today, 27 years later, they are still the same artists that inspire my work especially when shooting weddings. 
I love pure photojournalism and this is how I approach each wedding. 90% of the wedding photos I do is documenting what happens on the wedding day. I believe that the best photos happen when the couples are living in the moment. Photojournalism is a bit like sport: you have to create, compose and capture before the person is aware of your presence. 
About Florent Vidal
Florent Vidal is an Australian based wedding and family portrait photographer who cites the golden era of 20th century photojournalism as his main inspiration. See more of his work on https://fvidalphotography.com.au.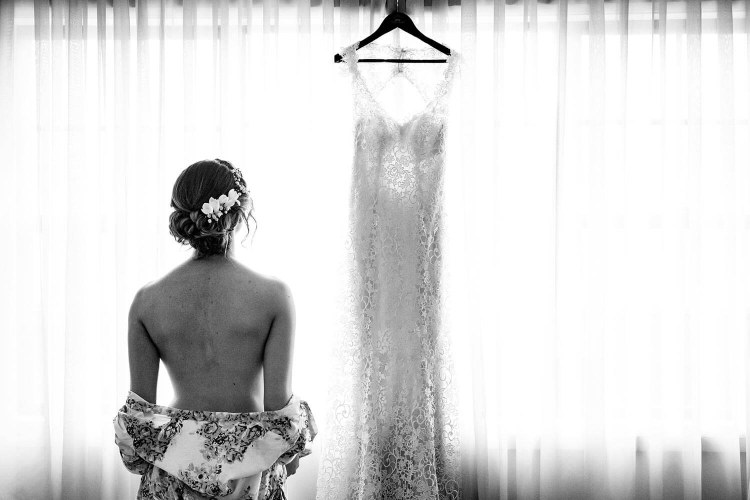 Photo by Florent Vidal
---
Kelly Weaver
Portrait photographer
What inspires you and your photography?
Let's face it, as photographers, what we do makes people FEEL uncomfortable. I personally can't relax and show myself, unless I have a feeling of connection with my photographer. As photographers, we NEED that connection to feel inspired, I know I do. I thrive on 1-1 connection.
I've found that the best way to get my client to feel comfortable (and for ME to feel inspired) is to ask them ONE question, "What is your favorite inspirational movie?". How can you NOT feel inspired when talking about movies like "Shawshank Redemption", "Rudy", and "Miracle"? Oh, let's face it "Jerry Maguire" is one of the BEST inspirational conversation starters.
We all know the line from that movie, "I just want to be inspired." Me too. Talking with my clients about movies that inspire THEM, inspires ME. Then we can ALL relax and I can get the BEST photos of them they've ever had. Finding commonality helps keep me feel inspired every day. And after 2020, I sure need a bit of inspiration to keep me going. 
About Kelly Weaver
Kelly Weaver feels that her love of inspirational movies is what builds connection and inspires her during photo sessions. See more at https://kellyweaverphotography.com/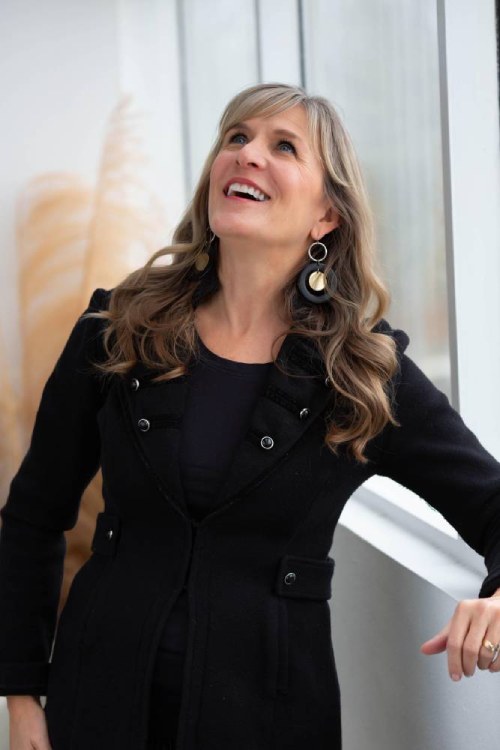 Photo by Kelly Weaver
---
Michael Will
Lifestyle and weddings
What inspires you and your photography?
I'm inspired by people! What they do, their style, and how they're motivated. My goal with every shoot is to create something special for my clients. Think natural expressions and candids. Real stuff!
I want to tell a story with photography, but that story can have a variety of narratives depending on the subject. That's the fun in what I do and what keeps every shoot fresh and exciting.
About Michael Will
Michael Will is a lifestyle & wedding photographer from the Steel City. Follow along on Instagram @michaelwillpro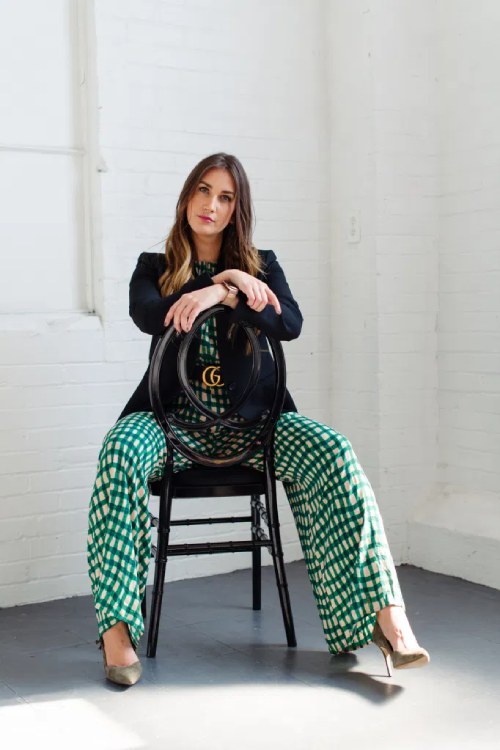 Photo by Michael Will
---
Annie and David Zhang
Wedding photographers
What inspires you and your photography?
Our photography is constantly inspired by the couples who have entrusted us with capturing their most precious moments. Every wedding is different — from the expectations and preferences of the couple, to the events of the day, to even the venue and weather conditions — and it's our job to take all of those factors and produce the best possible photographs to document the day.
We treat every wedding as a unique challenge and every happy couple as its reward, and that's what keeps us inspired and excited.
About Annie & David Zhang
Annie & David photograph weddings & surprise proposals for couples in California and beyond. See them at www.ataleahead.com or on Instagram at @ataleaheadphoto.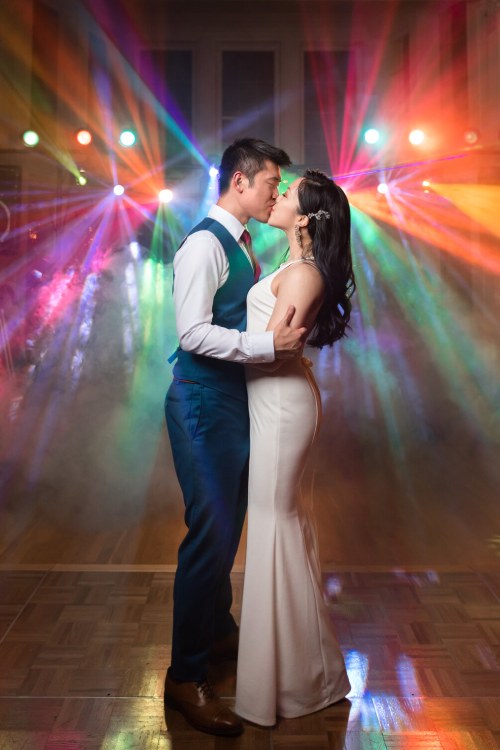 Photo by Annie & David Zhang
---
In Summary
As we can see in the answers above, the methods of inspiration from one photographer to the next, is as diverse as the subjects they shoot. What we can learn from all of the responses above is that there are many ways to find inspiration in our creative works.
The next time you hold your camera, think of a different way to be inspired. Try something new. Focus and breathe and enjoy. May your next shoot be your best one yet!
A word of gratitude
I want to say a huge thank you to everyone who participated in this article. We all have busy lives, and to contribute your answer to this article helped us create a valuable resource for other photographers and creatives. Thanks again!
About the Author
Lauren Clarke is a freelance writer and blogger, who strings words together for a number of great brands and blogs.