10 Fantastic Ways to Find Great Stock Photography Ideas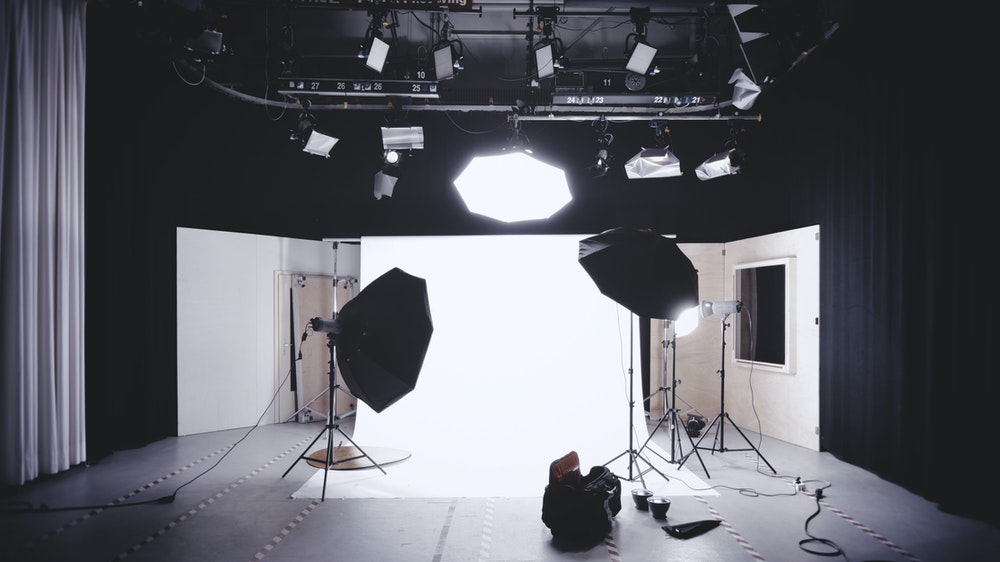 You have decided to try creating and selling some of your photography. You've got the skills and equipment, and now you just need to have some great stock photography ideas to execute.
In this article, I take you through 10 awesome methods to do just that. There's some great examples of interesting and niche topics out there; it's just a matter of exploring what works for you.
Now let's go through each one of these ten concepts in more detail.
Best selling books
If there's one product out there that shows a unique look into photography, it is books. Most book covers have an element of photography in them, and these photographs are often a significant part of the marketing and packaging of a book.
You can get inspiration by wandering through your local book store, or even browse online at the best selling books on Amazon.com or other ecommerce stores.
Are there any similarities or themes you begin to see? There could be a market for your unique take on that topic or subject. 
Another website I really enjoy browsing through is the Book Cover Archive. They have a vast collection of book covers to inspire the illustrators, photographers and designers among us.
Cultural differences
Look around your neighbourhood and ask yourself what is the cultural uniqueness of your location? For example, I live in Australia, and we've got an amazing amount of deadly spiders. Wait, I am not photographing them!
We have interesting locations across the large country and Australians are very big on barbecues and outdoor picnics in the right weather.
Architecture is another area that is often very specific. The amount of times I have tried to find a nice streetscape image to use in an article, and struggle to find one that represents Australian architecture.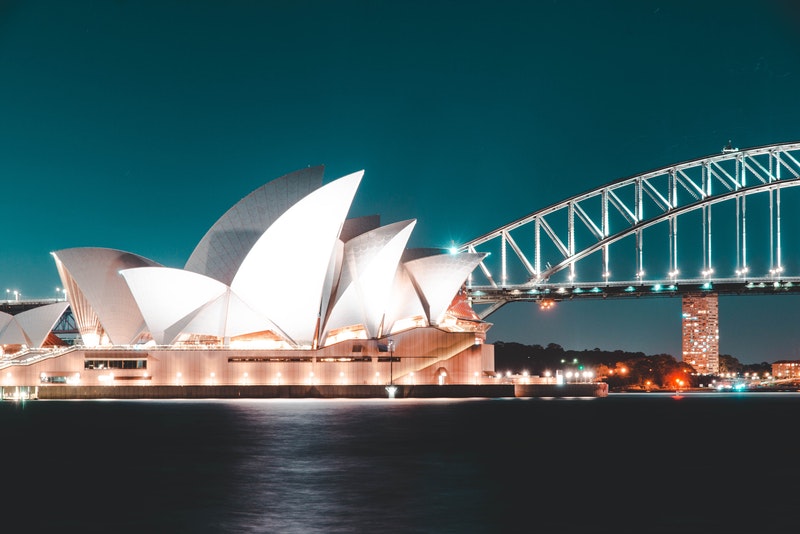 There are small differences between, say Australian houses and houses in the UK or USA. It is likely there are differences in your local architecture to other countries as well. Try searching stock photo libraries for your city name; what comes up, and is it actually relevant? You'll soon have a handful of great stock photography ideas that are related to your immediate surroundings, no doubt.
You can fix the need for local photography, by wandering around your city or town with your camera, and look for things such as architecture or icons that make your part of the world unique.
Embracing diversity
Refreshingly, there is a growing demand across the globe for more stock photography to show a more diverse range of people. These are people from different cultural backgrounds, ages, abilities, religions, sexuality and more.
"We are all different, which is great because we are all unique. Without diversity life would be very boring."—Catherine Pulsifer
As a stock image buyer as well, I have often complained about the lack of business stock images, that show people of colour in management positions, or women wearing a hijab in an office, or two men getting married and the like. I frequently need images like this, and they are rare to find in many libraries.
You could try reaching out to some of your friends and colleagues, and ask if you can take their photographs, highlighting their diversity. Don't forget to have them complete and sign a model release form as well, for your records.
Current content trends
Just like fashion, content also has specific trends, and not just on current affairs, either. For example, the flat lay phenomenon is fairly recent, and so is the use of small depth of fields in journalism websites.
Another method to find great stock photography ideas is by browsing a number of popular news and content websites, such as The Guardian, Forbes, TIME or your national news websites. Skim through a number of images; do you see any form of pattern emerging?
Is there an easy way for you to replicate the similar styles? Perhaps it is the use of bold background colours; can you shoot the shots you are currently taking with a bold background, for a change of pace?
Many journalists and smaller media websites do not have full time photographers on staff. They rely heavily on stock photography for their stories. If you have a vast collection of photos that suit their needs, you are very likely to attract their attention over time.
Some stock photographers have even reached out to their local media outlets, and sent them a link to their stock library accounts. This may be worth doing, if you photograph local imagery as well.
Local calendar and events
As I mentioned earlier, I live in Australia, and as well as many global days, such as Christmas or Easter, we have a number of national holidays specifically for Australia, such as Anzac Day and Australia Day. These specific days call for some pretty specific images, which can lend themselves to a bunch of great stock photography ideas.
For example, in many cities, we celebrate Australia Day with fireworks and outdoor picnics. Anzac Day on the other hand, is recognising our role in wars and military action.
Take a look at your own local calendar. Are there any specific national days or special local events or holidays you could take photographs for? 
These often need to be on stock image websites months before the actual day, to capture buyers planning content or stories ahead of time. Worst case is you take lots of photographs of celebrations for this year, and then you can capitalise on these photos during future years.
Colour trends
Bold colour images are always attractive for stock image buyers, so why not take advantage of current trends, and shoot a range of objects or subjects with these colours as backdrops?
For example, this article on the Pantone website shows the trends for Spring/Summer of 2021. There are multitudes of similar articles out there which can inspire you with find great stock photography ideas. You can use this data and expert commentary to your advantage the next time you are planning a stock photography shoot, especially if it includes products or people.
One of the most downloaded stock images I have taken is of a bowl of yellow noodles on a yellow tablecloth. It is a striking image because of how yellow and bold it is. You could try pairing objects with similar backdrops. Say a red pen with red paper, or blue sneakers on a blue background.
An alternative is where you use colour contrast, such as the opposites on a colour wheel, to find something striking as well.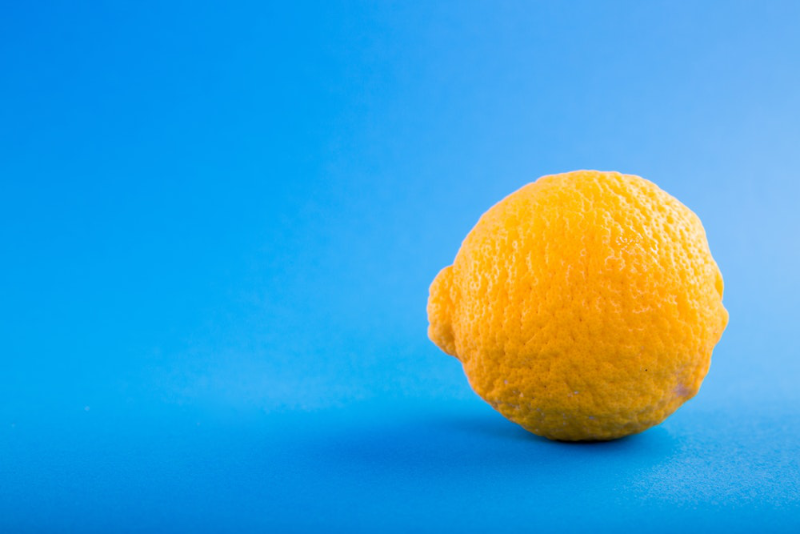 Spy on keywords
You can get an amazing insight into what stock photo buyers are looking for in most stock libraries 'best seller' charts or lists. For example, photographers signed up to Stockphoto.com can view the Analytics reports within their account.
As an aside, the top ten search keywords in December 2020 were 
Exercise
Friends
Woman
Christmas
Immigration
Boats
Girl
In a row
Background
Man
This can help influence your subject decisions in the short term. You'll note here that Christmas wasn't number one keyword searched, and that's likely because people often search earlier than the same month.
If I were to upload Christmas related stock images, I would do it in October at the latest, to ensure I have a chance of sales and downloads.
Another amazing resource you can use is Google Trends. This is where Google reveals what keywords and search terms are being searched for, most. They even break it down by country, so you can see differences in search behaviour between different locations. For example, this page shows the rise and rise of searches related to Coronavirus. 
You can also find topics worth taking photographs of, by using the research tools on Google Trends. For example, a stock photographer who specialises in food photography, may find this chart, showing the global search volumes for the word 'Burgers' interesting. This may help influence their decision on food to take photographs of.

Global news and events
When COVID-19 started to spread last year, so did the growth in pandemic related stock images, just as fast. You can't search a stock library today without seeing images of people wearing face masks, or gloves, pictures of medical equipment, social distancing and similar.
These photographers were smart; they worked quickly to take images that they knew the media and companies will need for future advertising and editorial needs. Whilst a global event of that proportion may be rare, there are plenty of other current events that also require suitable imagery and lend themselves to great stock photography ideas.
For example, the rise in Black Lives Matter protests over the last few years means that the need for images of protests and rallies has grown. Climate change is another topic that is regularly reported on.
Keep your ear out for specific large current events topics that you could take suitable photographs of. It could be taking images of local aircraft, as travel slowly returns around the world. Perhaps you could shoot photographs of electric vehicles, as they grow in market share, or many other current affairs topics.
Niche interests
What are your personal hobbies or interests that may make good photographs? Do you keep Goldfish, or into woodworking or vinyl record collecting? You are very likely not alone in this pursuit, and it's very likely people all over the globe want photographs of it.
Funny thing is, there's likely not many photographs on stock photo websites, because it is a niche topic. For example, I searched "Audio cassette" on a very popular stock photo website, to only find 5-10 images.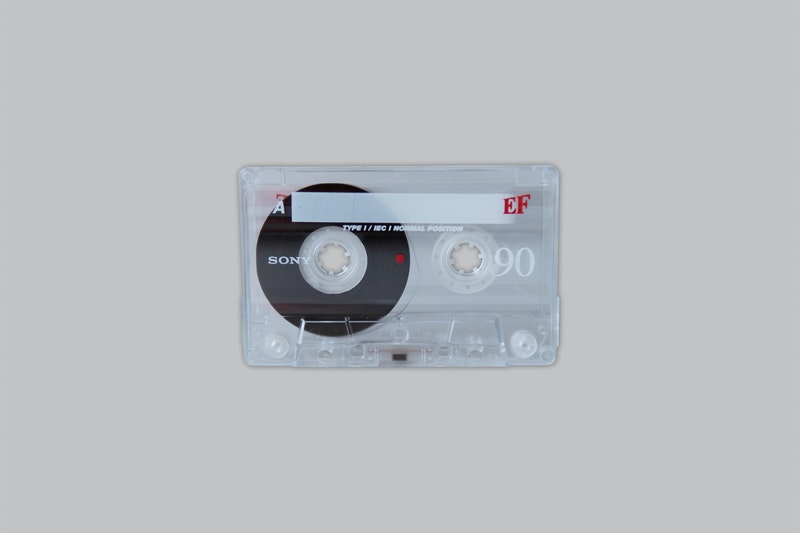 It doesn't matter if you think it's going to be an uninspiring image. You'll be amazed how often media outlets or blogs are looking for very specific niche images. Think about it; any story about the change in music consumption over time would need a photo of an audio cassette or vinyl record.
A quick Google search shows over 13,000 articles with "music consumption" in the title. Think about it; these articles all need images, and that's an amazing opportunity for the stock photographer, and one of many great stock photography ideas!
Break the rules
In an article I recently wrote, I used an image of a woman's face that was half cropped from the photograph. That image was certainly breaking many typical expectations of good composition, and that's why I used it; it stood out with the difference.
The next time you are taking photographs or objects or people, etc for stock photography, try doing a few different things, such as framing the photograph differently, or shooting from a strange angle and the like.
Try breaking the rule of thirds, or the typical expectations of composition and see what these more creatively framed photographs look like.
Photographers! Earn a $200 Sign up Bonus...
Ever thought of licensing your photos? Upload your portfolio we'll give you a $200 head start in your account. Earn 30c per download and get paid when balance reaches $300. (more details)
In Summary
So there we have it; ten fantastic methods that you can try today to find great stock photography ideas for you to go out and shoot. I encourage you to embrace a few concepts from this list, try taking some photographs from them and see what works best for you.
Constantly review your statistics, and keep an eye on what other stock photographers are doing as well. Happy shooting and sharing!
---
About the Author
Miles Burke is a photographer, marketer and all round geek. Miles can be found blogging on his personal blog, or as the main editor, here on the Create blog.