A Guide to TFP Photography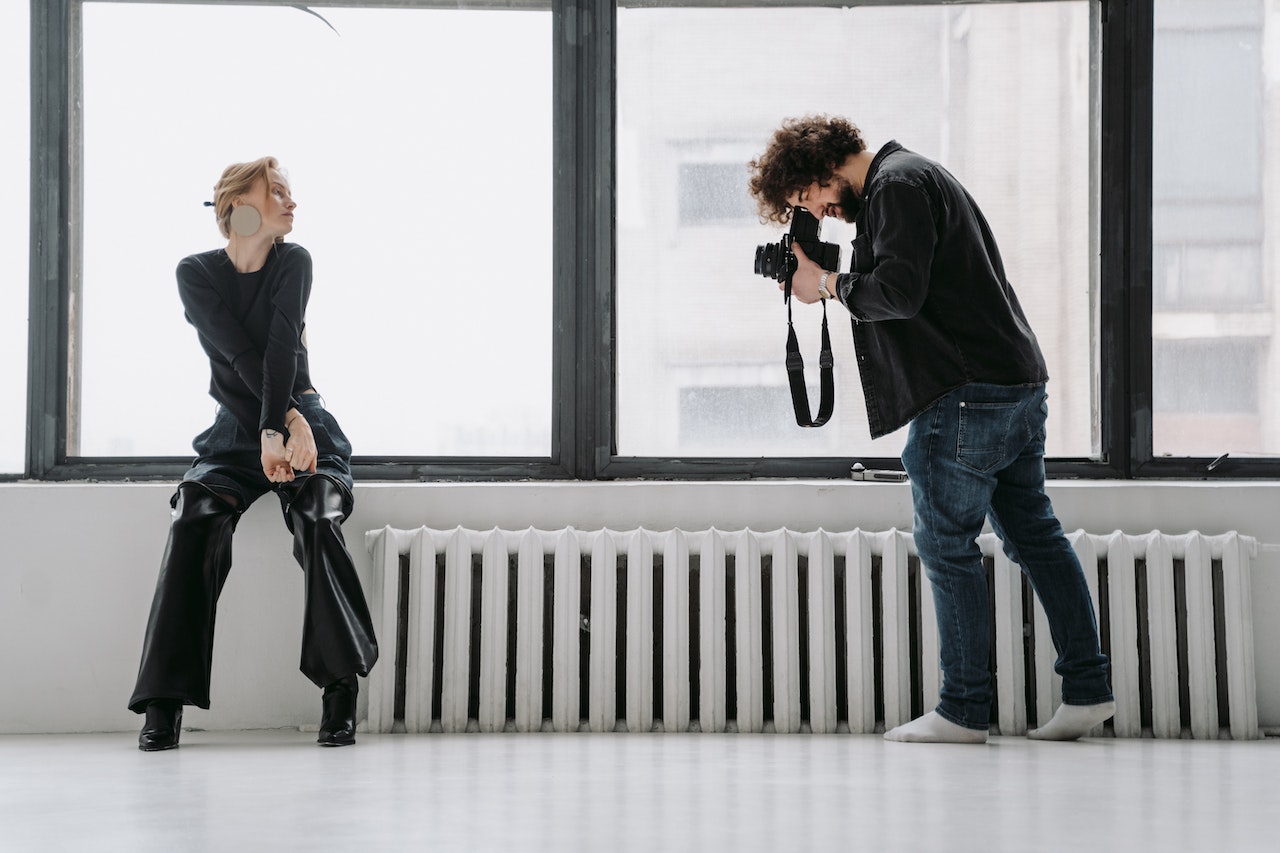 Understanding your niche in photography and improving over time is the only way to success. However, executing original ideas when it involved models and makeup artists, etc can be an expensive exercise if it is just for your your personal folio. That is why we are here to talk about TFP photography.
It is quite a popular term that you must have heard before. This article is going to broaden your horizon of knowledge regarding the subject matter. Let us start by talking about what it is all about.
What is TFP photography?
TFP is an abbreviated form of "Trade for Prints". Sometimes people also call it Time for print photography as well. It is a process of photography where everybody involved in the project work for free.
And they all get some shots from the session that they are free to use in their portfolio. Each member associated with the TFP photoshoot is considered equal since it is an unpaid process and they all get TFP shots at the end. 
Talking of the usual way these sessions go, TFP photography involves significantly smaller teams. Some of the most popular subjects revolve around makeup materials, clothing, fashion, etc.
As a photographer, you should never take it lightly since it is unpaid work. You must stick to the same parameters of professionalism as other projects. Talking about the importance of TFP shots for your portfolio might be a good idea here. 
Why do these TFP shots matter for one's portfolio?
There is no better way to create something new by thinking out of the box fearlessly than this. These photoshoot sessions give you a break from the regular paid work where applying your thoughts is restricted by several constraints.
But this type of photography will give you enough freedom to try your ways and bring out different and unique results. Arranging some sessions like this on a regular basis will act as a step to help you reach the heights of creativity and make a successful career in photography. 
Clients will always analyse you based on your portfolio. They take a close and precise look at your activity before making the final choice. TFP photography is highly recommended here if you want to update the portfolio regularly and enrich it.
Though you can do it in several other ways as well but TFP is the most comfortable and convenient of them all. Thinking of breaking the norms to bring something new, is the way to go. Now that you are clear about the meaning and utility of TFP photography, we are going to give you some hints about initiating one. 
Getting started with your first TFP photography session
You have to start it off by considering the overall price of the photoshoot. But you will get a precise idea about the price only if you know exactly about the members of your team. Here is a quick hint about the most important members of your team in such photoshoot sessions.
Finding models
Finding the models you need is easiest through social media channels of this age. There are a number of photography groups in most cities, and some of these may hold regular shooting sessions. In my city, there are dedicated Facebook groups just for TFP shoots.
There are also beginner models looking for photos to add to their small folio. The majority of such models usually promote themselves via social media, such as TikTok, Instagram and on Facebook.
Connecting with a modelling agency is also a good idea in case you want models for your TFP photography. You may expect a bit of difficulty in finding the best because models have certain terms when it comes to working on a TFP project. But it is not a point to avoid trying. You must be aware of some guidelines for working with models. 
The majority of TFP photography folks need models. You are more likely to need one based on your requirements with the photo. Choosing the right model is not the same in each case as it is highly dependent on the purpose behind the photoshoot. Have a clear vision beforehand so that you can make the later choices perfectly.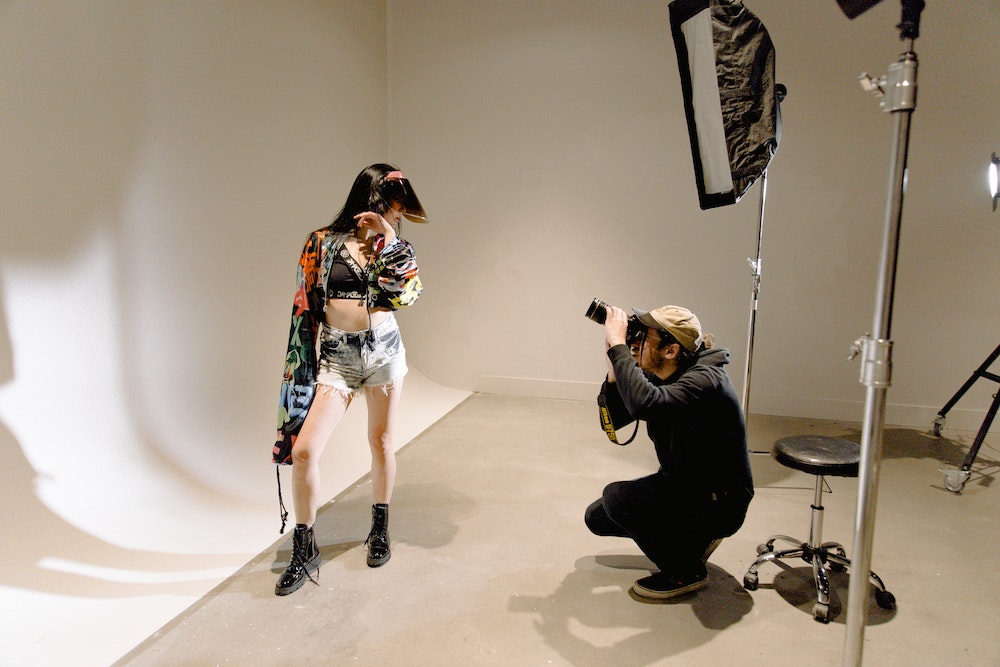 Things to keep in mind while working with models in TFP photography
The point is to make them feel comfortable because even a little bit of discomfort will be visible in the photograph. In order to avoid any discomfort, you must make things clear beforehand.
Know about all their demands and requirement and tell them clearly about your plans to avoid any inconvenience in the future. If the photoshoot is going to occur outdoors, have a backup plan in case the weather goes against you during the photoshoot. 
Wardrobe, makeup, and hair stylists
These three are the pillars for creating good photos in case the subject is a model. Whatever looks good in the photographs is a result of deliberate preparation and arrangements. You might have a perfect vision for the photo but you don't know about the preparations. These stylists are simply masters in that regard.
Missing out on any of the aspects i.e. wardrobe, hair, and makeup can ruin your efforts terribly. That is why you must have proper experts before getting started and ensure proper communication with them.
Apart from that, these people can help you a lot in getting the right model if you are not getting any ideas. 
Getting it all together
After you have got every member you need, it is your responsibility to bring the right camera gear and deliver your vision and thoughts before them. All the team members must be aware of everything that will go on in this process.
Clearly explain the number of copies of the photography they will get and other details about the distribution if there are any. 
Photographers! Earn a $200 Sign up Bonus...
Ever thought of licensing your photos? Upload your portfolio we'll give you a $200 head start in your account. Earn 30c per download and get paid when balance reaches $300. (more details)
Final words 
There are some other things to consider like agreements and other documents. Different forms of agreements, model releases, etc. are a part of this photoshoot as well. Agreements assure that every person involved in the photoshoot session is under the same roof.
That is why they reduce conflict of any form. Include every detail about the way you will allow people to use the photos. It must be a smooth and convenient session even if you are doing it for the first time.
---
About the Author
Emma Taylor is an Australian blogger and photographer, who lives in Melbourne with her two cats, where she frequents live theatre and wine bars.