Why You Should Enter Photography Contests (Plus Tips to Win)
Having an eye on improvement is really important no matter how seriously you are engaged in doing something. When you are in the photography-like professions, even slight improvements have the potential to make bigger differences.
This profession is all about pointing out the fine details and making them appear to normal people. There are a large number of ways and techniques to improve your skills in this field.
If you want to enter photography contests for such improvements, this article is just for you. We have gathered together a list of the best reasons why you should take this practice seriously. So, let us get started without much delay.
It is the best way to gain exposure
Gaining exposure is really important if you want to showcase your talent. Lack of exposure means you have to work a lot to gain attention. Having enough exposure means that the subtle details of your photos are more likely to make it to the eyes of more people.
The number of people participating in such contests is in the thousands or even more. There are contests that last for weeks. If you think you would not be able to get on the top, there is nothing to be disappointed about.
Those contests keep on releasing weekly top 10 picks. Even if you are able to make it into that list, there is something else for you. Almost every contest lists the winner along with a list of commended photos. Once your photo appears on that list, it would be enough to gain the level of attention you want.
Very effective in getting you out of your comfort zone
Most photographers are goal-oriented throughout their journey. Even if you are in the same spot and are getting results as per your efforts, you are very likely to get in your comfort zone. The concept of content is such that there is always something new for the participants.
Continuous participation in such contests will make you push limits on a regular basis. New and varying demands of the contests always make photographers learn new things. Those who doubt their consistency and fear falling into their comfort zones should enter photography contests regularly.
Gives you direction
There are certain times when you feel a little distracted while shooting photos. Suppose you are shooting fewer photos as compared to earlier times and are doubting the quality of your photos.
This might be because you are lacking direction. When you enter photography contests on a regular basis, you will never arrive in such a situation. As the photo contests have themes, your participation there gives you some direction for sure. And your constant efforts in getting there means you will never run out of ideas to shoot photos of the best quality.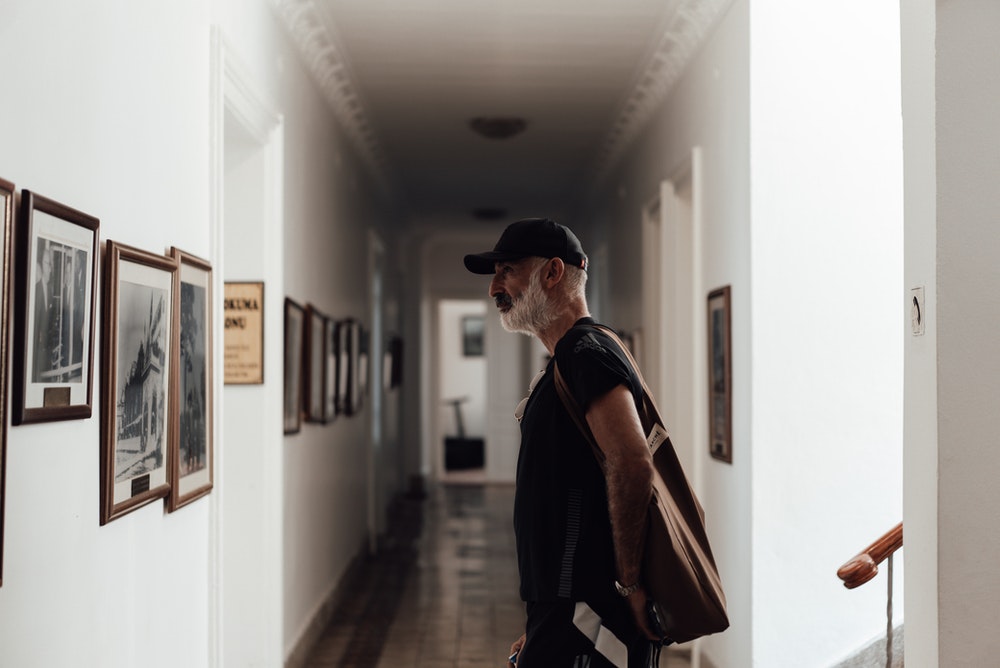 Guides you towards perfection
While photographing in your usual fashion, you might leave some vital settings unnoticed. You might not notice the impacts of those unchanged settings during normal days. But such subtle things are really necessary for consideration if you want to enter photography contests.
When you start focusing on the minute details of photography, this is what we call your approach to perfection. This direction is readily available in photography contests.
Nice place to get inspired
Inspiration is a really important part of your overall learning process in photography. Contests often have a large number of photographers who work on the same theme, such as landscapes, or food photography, or fashion etc. Though they all are working on the same theme, their varying styles are apparent in their photos.
Hence you will get enough opportunities for learning to shoot photos in the same genre in a thousand ways. There could never be a better place for inspiration than photography contests.
When you are learning from the photos of others, make sure you are not copying their style. You have to grasp the idea involved there and incorporate that idea into your style of photography.
Works as a validating platform
Having your photos in the list of the winners or any other category in contests simply validates the quality of your photos.
Whether you are planning to grow your photography business or you are focused on gaining more audience online, this validation is going to help you a lot.
Tips to help you win photography contests
Now that you are well aware of the benefits to expect if you enter photography contests, it is time to talk about the tips. Luckily, we have come up with a list of tips that might help you outperform others in a photography contest.
Idea, authenticity, and implementation
These three elements have the potential to make your photo exceptional in all respects. When you are shooting photos for a particular contest, make sure these three words are visible throughout the image. There is definitely no end to the list of ideas you could find for photos but look for the boldest and appealing ones.
Once you have found the idea, shoot the photo in such a way that seems authentic. As a genuine photographer, you have to shoot photos to portray your idea in the most authentic way. Photos are all about telling a story and authenticity is a quality that brings life to the story of the photo.
Take a careful look at the galleries of recent contests
There are a large number of things to learn from the galleries of the previous contests. If you are not finding enough resources, consider buying winners catalogues.
These catalogues will give you insights into the points that grabbed attention in the contest, level of competition, and the way photos are judged, etc. You should keep these points in mind before you start working on the project.
Final words
You should never ignore the chance to enter photography contests whenever possible. These contests have a lot of things to teach that are not written in this article.
The photography contests are places with healthy competition and hence they provide enough opportunities to learn new skills and techniques. Making the best use of these contests is in the interests of an enthusiastic photographer.
---
About the Author
Nic Wells is a freelance business blogger, who writes and guest posts for some captivating brands. When not writing, he enjoys a great Sci Fi film on the big screen.