Creative Cheap Photography Props to Try in Your Next Shoot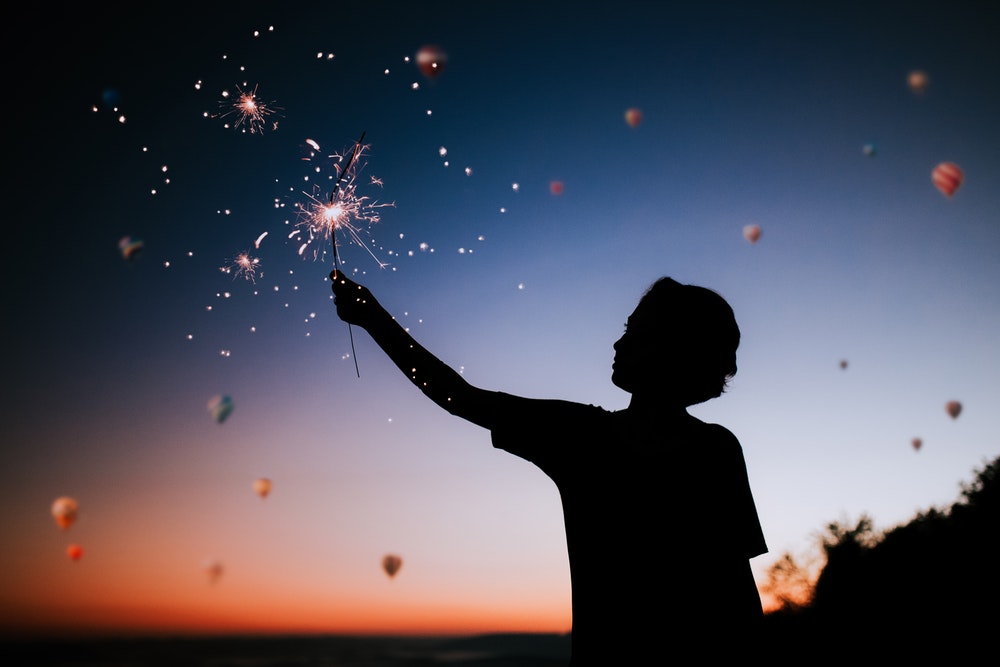 Photography is all about creativity. And creativity lies in your ability to come up with new ideas more often. Getting the best shot one time is not enough and that is why you must bring something unique to the table every time.
If you are a photographer who is running out of ideas or is tired of getting usual shots, this article is going to help you a lot. Here we are with some props that would help you a lot in capturing the world in a completely different way.
Apart from being unique, all our mentions are cheap photography props. Let us help you get creative in an efficient and convenient way.
Play with sparklers
There is no better way to create a cheerful surrounding than playing with sparklers. Though there are several types of firecrackers, the use of sparklers shows a whole new way of engagement. And it is this enjoyment that brings more life to the photos shot with this prop.
Apart from bringing more joy and delight to the images, you have also gotten creative by using the sparklers in several ways. Whether the subject in the image is a child or an adult, you will be able to portray a whole new dimension of happiness with this prop.
Glitter
Glitter is something that is readily available as a household item. Children are very kind to use these for entertainment. The vibrant colours of glitters are enough to elevate the quality of your photos. There are endless ways to get more creative with glitters in your frame.
Things will get even more beautiful when the colour of the glitters matches with the subject in some way. You can incorporate glitters with other props as well that enhance its utility further.
Soap bubbles
There is hardly any person who doesn't like playing with soap bubbles. Those bubbles are not only fun to play with but they are able to produce visually appealing photos. The dispersion of lights through the bubble surface creates a surrounding that seems out of this world.
Using this prop the right way would enable you to capture photos that look like a perfect blend of dreams and reality. This cheap and highly effective prop is worth trying.
Use smoke bombs
It has quite wide application and that is the best thing about it. Being aware of the psychological effects that colours create on our minds. Since you can get several colours, it leaves you with tremendous possibilities to bring in more colours into the photograph.
Whether you want portrait photos or landscape photos, smoke bombs can create a wonderful atmosphere. It works well in the background and in the foreground as well.
You can use smoke bombs very creatively when you have to show some motion. When you want to show movement, some gestures are quite confusing and people don't get a clear idea about the direction in which the subject is moving. You can remove this confusion by using smoke bombs.
Using smoke bombs, in that case, would create a trail to depict the motion of the subject. You can choose colours based on your idea of creating the type of surrounding you want.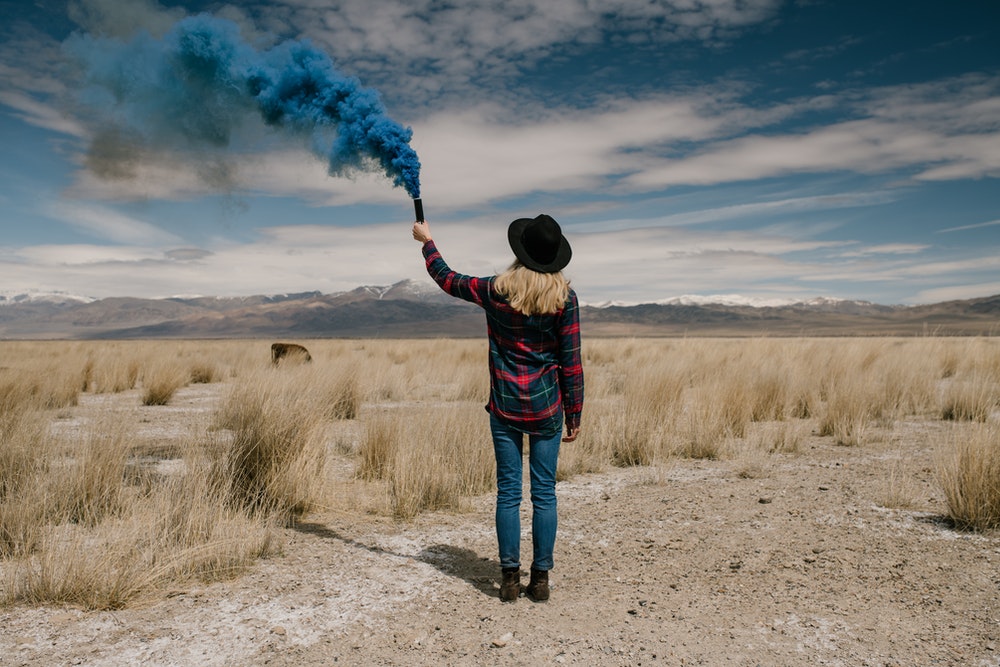 Get creative with mirrors
The mirror is perhaps the best prop you could get for exotic photos. You already know about the importance of storytelling in photography. And you would be able to more stories with the help of mirrors other than almost anything.
Mirrors enable the photographers to bring in the level of beauty and drama that they want in the photos. You can also use mirrors as a means of reflection to create more effects in the frame. Mirrors have several stories and meanings associated with them. This is the main reason why mirrors work the best when it comes to cheap photography props.
Fairy lights
If you are looking for props that work the best in low-light surroundings, there is nothing better than this. Fairy lights are able to highlight the subject in the low light surroundings in the most beautiful ways.
There are endless ways of using these lights depending on the length of the lights strings and your requirements. Opting for slow shutter speed would help you a lot in capturing the shine of sparkles. Props are not the only elements of a great photo if you are unable to use the proper camera settings.
Balloons
Those who are kin about adding more colours in the frame would never get something as simple and convenient as balloons. Even if you don't already have these at your home, you can always get them nearby at a party store or supermarket.
If your plan is to bring kids as the subject, they would get ready quickly because they love balloons. Whether it be playing with balloons, blowing/popping them, or just decorating them in the background, each of these ways works the best.
Crystal ball
If you are already into photography, you must have seen some of the stunning photos that can be created with the help of crystal balls. The way these balls let us see the world with a whole new angle is just astonishing.
A crystal ball gives you the ability to shoot the usual things with a large number of angles. And this image produced with this technique will be exotic. And the biggest benefit that you get by using these balls is the effortless way of shooting photos with its help. It is one of the most preferred cheap photography props available right now.
Flowers
You would be unable to find anything that symbolises beauty as the flowers do. And they serve the purpose more beautifully in photography. Flowers have the potential to elevate the mood instantly when you introduce them in the frame.
Apart from that, you can blend flowers in a large number of photos to make the photos more meaningful and artistic. There is a wide range of ways in which flowers create an impressive look in a photo.
Final words
This is not the end of the list when it comes to cheap photography props. A large number of props are available in your household items based on your style of photography. Having a clear perception is the key to getting the best results in photography.
---
About the Author
Emma Taylor is an Australian blogger and photographer, who lives in Melbourne with her two cats, where she frequents live theatre and wine bars.