How To Do A Reverse Image Search (and Why)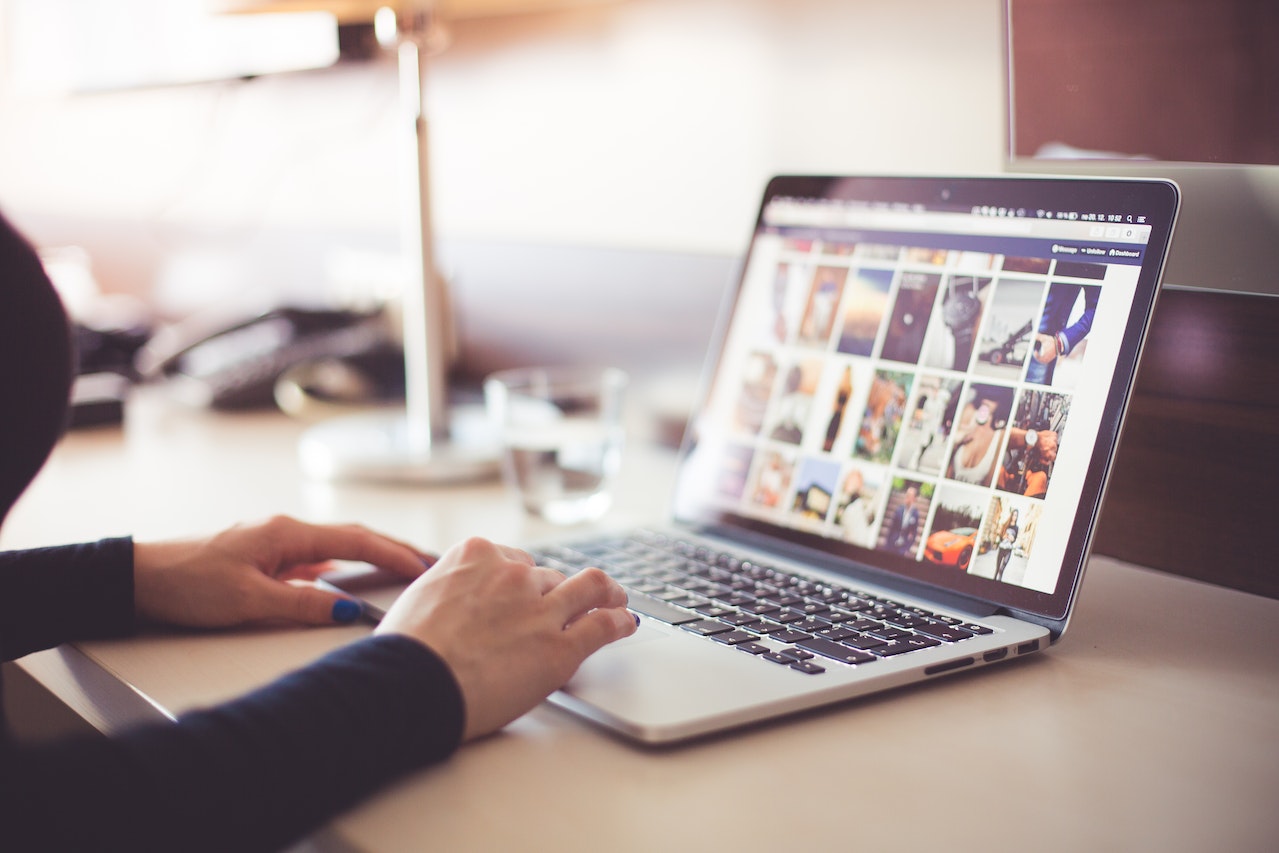 You have uploaded some stock images, and they've been downloaded a bunch of times. Now, where did they actually get used out there in the world? One way of finding out is using reverse image search from our friends at Google.
Using Google to search for things and getting the desired results is pretty normal to deal for everyone. But what if you have to search using an image, and not text?
Welcome to the wonderful world of reverse image search.
What is reverse image search?
A reverse image search is simply using an image, rather than text input, to get your required search results.
With reverse image search, you will get results in the form of links to images that are either an exact match or close match to the image you used as your search query.
There's a number of reasons for image searching;
-        First, it is the most effective way of getting information about where certain images (such as your own stock photos) have been published.
-        In case you want to find publishers or websites that are using it without your consent.
-        If you are using an image, and haven't given credit to the owner of the image, you can reverse search it and obtain the right to use the image and give proper credit to the owner.
-        Certain image searches are helpful in building links, monitoring campaigns, and other crucial SEO-based tasks.
How to reverse search an image?
Now there are several tools that might help you perform this image search. Let's go step by step through four of the most common methods;
Google Chrome
Google
Yandex
Mobile phone
Reverse image search using Google Chrome
Performing a reverse image search using your laptop or desktop computer is very easy with Google Chrome as your browser. Google Chrome has the tools built in to do this fairly simply.
Start by finding the image you wish to search for, and then right clicking on it. A menu will appear, including an option for 'Search image with Google Lens'. Select that option.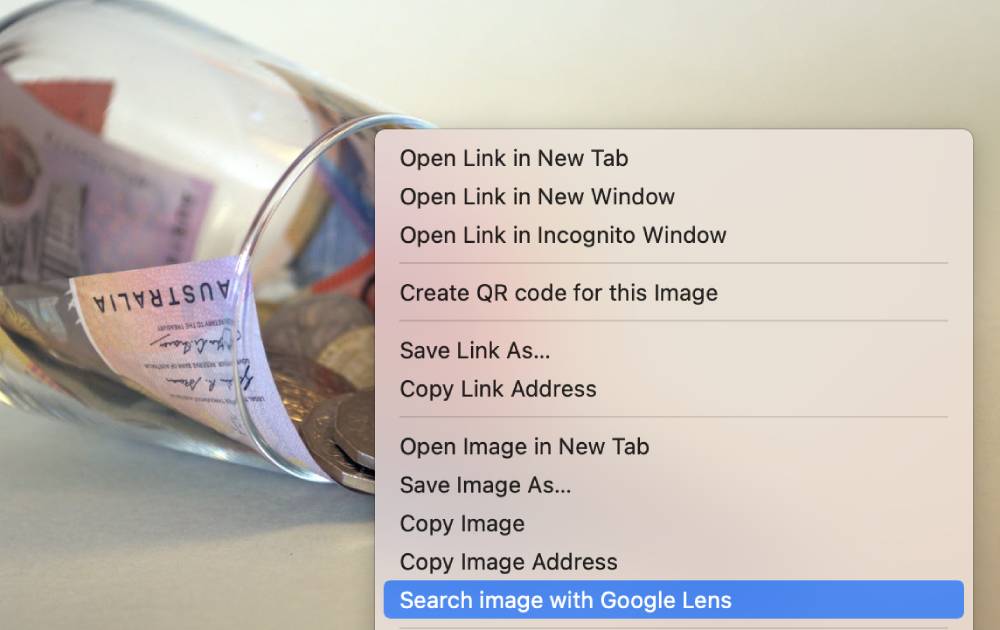 A side bar will appear, showing images that are similar to the one you searched for.
Choosing the 'Find image source' button above the thumbnail of the original image will then display results showing only that image.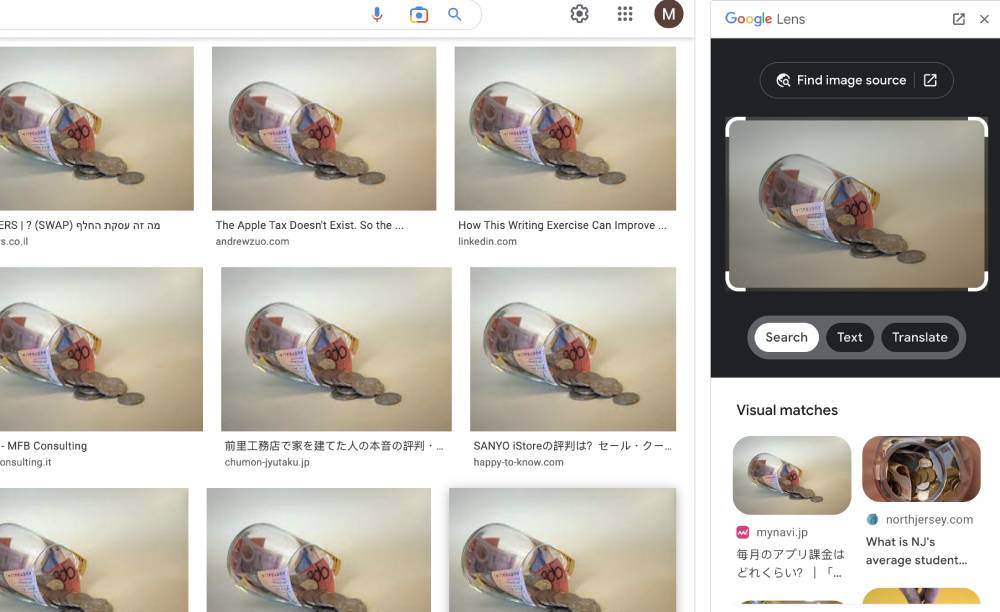 Reverse image search using Google Search
In case you do not have Google Chrome installed on your computer, you can still achieve the same results using other web browsers.
-        Launch your web browser and go to Google Images.
-        You will see a camera icon on the right hand side of the search bar.
- You will get two options to reverse search your desired image.
-        One is by pasting the URL of the image you found on Google and the other is by uploading the image from your PC. You may choose either of these two based on your preferences.
-        Finish this process by clicking on the search icon after you have pasted the URL/uploaded the image.
Reverse image search using Yandex
There is another popular search engine called Yandex that is pretty helpful for reverse searching an image. Doing it is quite easy here as well.
-        Go to Yandex and the tab named images. It is available above the search bar of Yandex.
-        Another page will open with a search bar for image search and click on the camera icon that is situated beside the search bar.
-        You can either post the image here or paste the URL of the image that you have to reverse search.
The information that Yandex provides about the image includes the websites where the image has been used, text that websites/search engines use to identify the image, probable searches that relate to the image, and display information like size, and other features.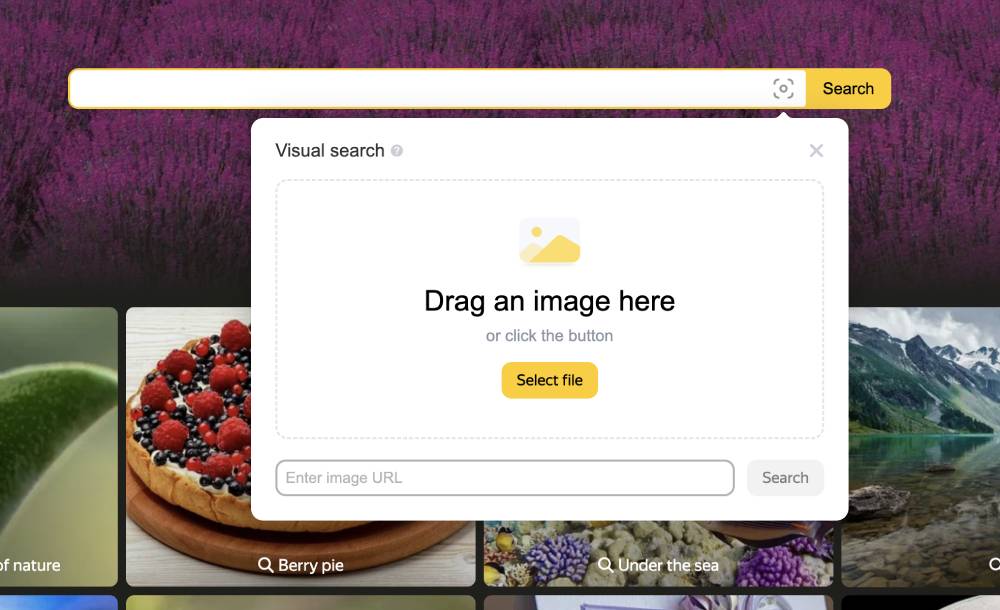 Reverse image search using mobile phone
You can reverse search images on smartphones through the Google Chrome application. The instructions remain almost the same. All you need to do is
-        Launch Google Chrome on your phone.
-        Click on the menu icon in the top-right corner.
-        Select the Desktop site option and desktop version of the website and then follow the instructions for desktop as we have already mentioned before.
There are several third-party websites that are specially designed for reverse-searching images. You might want to use a few of them based on your requirements. In case you want to know more about some images, reverse searching would be highly helpful for you.
Having prior information about the things you want to do will make this process simpler for you. We hope this article helped you know more about reverse searching images on several search engines and devices.
Photographers! Earn a $200 Sign up Bonus...
Ever thought of licensing your photos? Upload your portfolio we'll give you a $200 head start in your account. Earn 30c per download and get paid when balance reaches $300. (more details)
Final words
Performing reverse image searches will now be easier for you. You can now spot fake images easily and gather enough information about the image that you want to know about.
The internet has become quite diverse and you must keep an eye on the persons who are using your images.
---
About the Author
Emma Taylor is an Australian blogger and photographer, who lives in Melbourne with her two cats, where she frequents live theatre and wine bars.