How to Choose the Right Tripod for Your Needs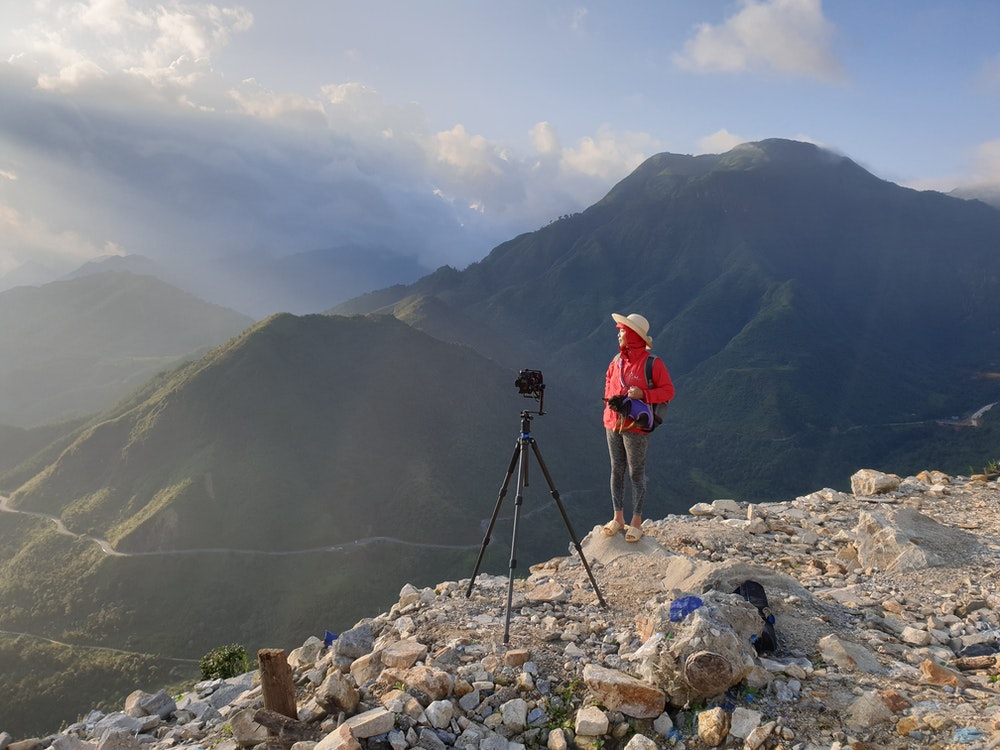 For many people, photography can never seem right, unless they are also carrying a tripod. Given the availability and wide range of tripods in the market today, a lot of people are confused about which one to buy. In this article, we'll cover how to choose the right tripod for your photography needs, without much effort.
The exact need for a tripod
Once you are aware of the needs of a tripod, you will be rightly able to decide whether you need it or not. And if you need it then for what purpose? So, go ahead and read about all the needs of the tripod.
The biggest utility of a tripod is that you have to keep the camera still while taking photos. Such a steady position of the camera can't be achieved if you don't use a tripod.
There is a large number of instruments that can be used with a camera. In certain situations, people have to use a telephoto lens that is heavy. Such equipment can't be handled with just your hand and that is why you must choose the right tripod. 
A tripod helps the photographer to maintain a low ISO that increases the quality of the photo. If you are a photographer who loves to shoot a time-lapse, hyper-lapse, long exposure, panorama, etc. you must use a tripod. In that kind of photography, very precise framing is needed. 
Tripods are very helpful in shooting self-portraits. Without a tripod, you can't see your face clearly or the way you want.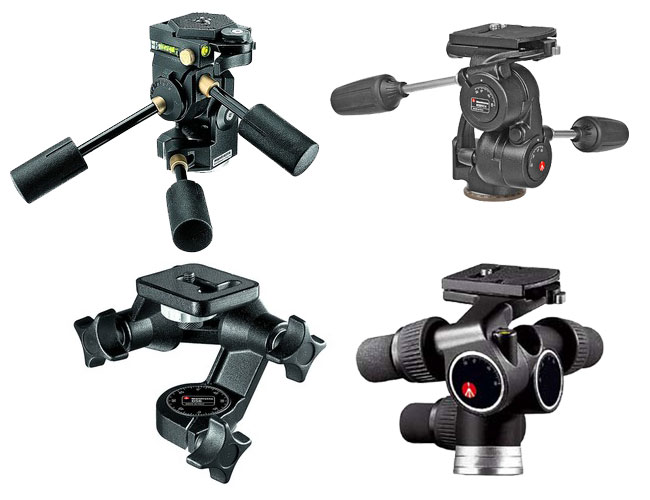 Threeway tripod ball heads for photography (Source).
Choosing the right tripod
Now we have come to the most significant portion of this article. Here, we are going to talk about the things that you should consider when you are about to choose the right tripod. 
The type that you need
This is the first thing that you should consider. There are several types of tripods available in the market. It depends solely on your photography genre and style that which one will suit the best.
Here are some of the most popular types of tripods. 
Compact tripods
This is the most basic type of tripods. All those who are new to the field of photography are recommended this tripod. As it offers almost all the necessary facilities for a regular DSLR with a standard zoom lens, all beginners can use it. And the best part is, you can carry it wherever you want. 
Professional tripod
These tripods are made to be used by a professional in different situations. You can use them in the studio and also for outdoor photography. They are designed to provide a wide range of facilities while maintaining the lightweight of the tripod. 
Video tripods
If you like to shoot videos using your regular DSLR camera, regular tripods can be used. However high-quality videos are shot using specific cameras. And that is a situation where you must use video tripods. 
What makes a video tripod different from the others is the fluidity in the movement of the tripod head. A tripod made for this purpose must ensure that there is no vibration or other disturbances when you move the camera. 
In most of those video cameras, additional monitors are added. So, the tripod comes with proper holders for the external monitors. Large and heavy lenses are also used in videography and the video tripod offers the right features for that. 
Travel tripods
If you are planning to choose the right tripod for landscape photography, this one is the best for you. This is because, in almost all cases of landscape photography, a considerable amount of travel is involved. For those who have to travel while carrying the tripod, weight is one of the most significant factors. And this is what you get in a travel tripod. 
Most of the travel tripods are made of carbon fibre that makes them ultra-light. If you want something similar to that at a lower price, you can also choose the one made with aluminium.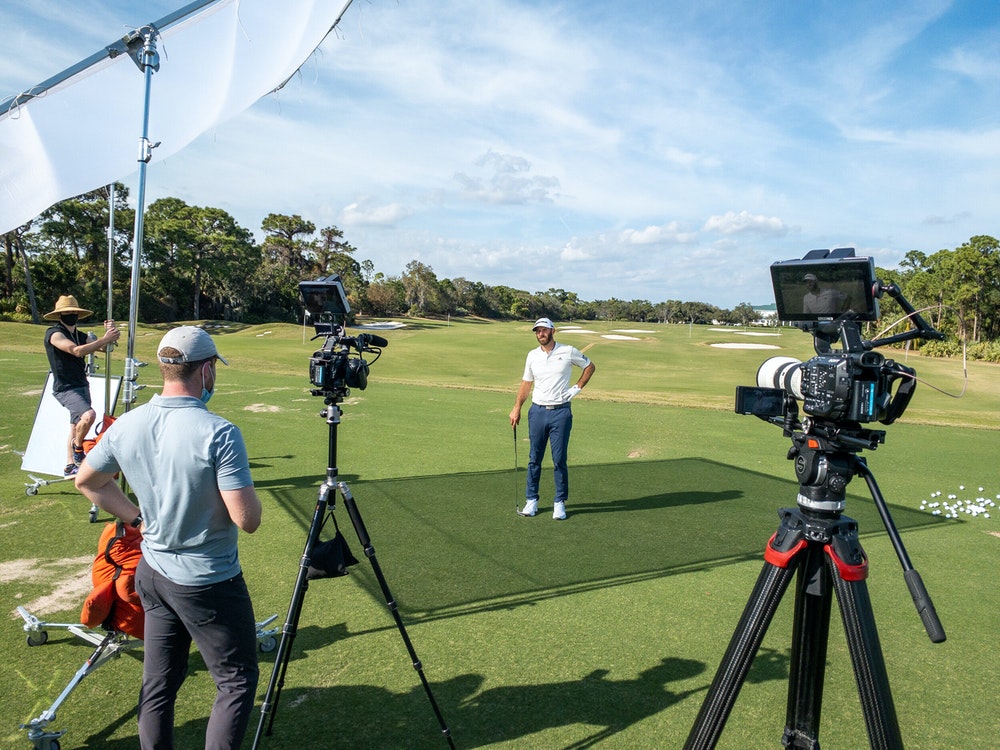 Heavy duty and light tripods in use on location
Some other essential factors
There are some other factors to choose when you are about to choose the right tripod. In this section, we will be discussing all those factors one by one. 
Stability
Stability is one of the most important things that demand the use of a tripod. And most people think that heavy tripods are more stable. That assumption is wrong. You should test the tripod specifically for stability while buying.
The easiest way to do it is by setting a camera on it with a considerably large lens. If the camera is leaning to one side (in the side of the lens), it means this tripod can't provide you the best stability. 
The weight and construction of the tripod
This is another important factor to consider when you choose the right tripod. If you buy a tripod offering all the facilities that you want however you are unable to carry it, you have made a wrong decision. 
Precisely speaking, if you want to get a convenient tripod for this purpose, try to get one that weighs less than 5 pounds excluding the head. Those who are high on cash can get the tripods made of carbon fibre whose weight usually lies below 4 pounds (excluding the head). 
When your tripod is likely to always remain in the studio, along with your photo studio lighting and other equipment, you can safely ignore the weight. In fact, there are weighted ones for this purpose.
The height of the tripod
Height is one of the most important things to consider. If you are buying a tripod with an attached head, the legs reach your shoulder level conveniently. And when you attach the head to such a tripod, it will come right up to your jaw-level. 
Tripod head
There are different types of tripod heads. All the types offer different features and controls. You can have the ball-head that offers more flexibility. The pan-tilt tripods are the most common ones that offer horizontal as well as vertical movements. 
If you are involved in fast-action photography, a gimbal head is the best option for you. These heads are very suitable for holding cameras that are attached to really heavy lenses. 
Photographers! Earn a $200 Sign up Bonus...
Ever thought of licensing your photos? Upload your portfolio we'll give you a $200 head start in your account. Earn 30c per download and get paid when balance reaches $300. (more details)
Final thoughts
We hope this article helped you a lot in knowing how to choose the right tripod? You will end up getting the best tripod only when you are precisely aware of your needs.
---
About the Author
Emma Taylor is a writer, wine aficionado and live theatre tragic. When not writing guest posts, she can be found with her two cats and a glass of Australian wine.